Automatic Inkjet and Laser Machines for Printing Batch Codes
Batch coding, the process of printing batch codes (or lot codes) onto product packaging, is important for complying with regulations and providing traceability of products across the journey from manufacture to end user. This number helps ensure product traceability and data on the history and background of the product. Regulations are constantly changing to help protect consumers, so producers in a wide range of industries must take the necessary steps to ensure that their batch or lot codes are readable and consistent. Naturally, this requires a quality batch code printing equipment solution.
This is particularly key for producers in the food and beverage, pharmaceutical, aerospace and automotive industries – where consumer safety is paramount and reliable product identification through legible batch codes is vital to enable efficient recalls.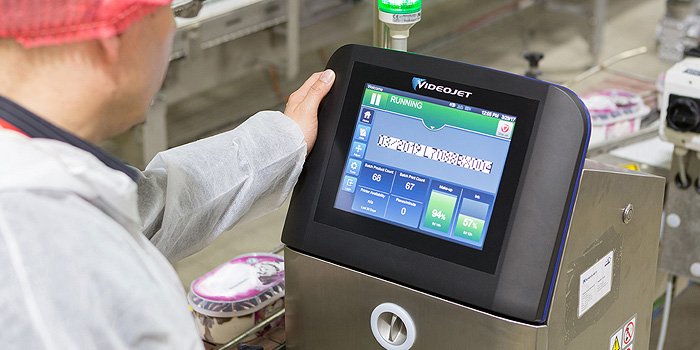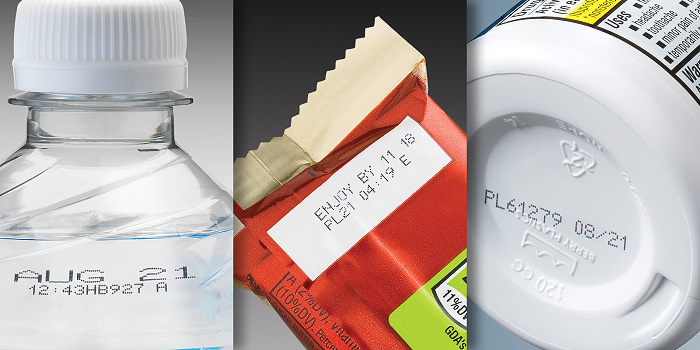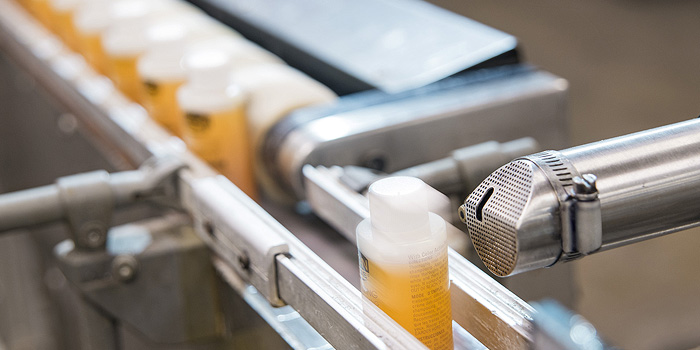 Fast, Reliable Automatic Batch Code Printers
The Videojet range of continuous inkjet, thermal inkjet and laser batch coders are designed to integrate easily into production lines to print human and machine-readable codes. Our printers are designed to print clear and durable batch numbers directly onto products and packaging. Depending on the support surface on which batch number is printed (e.g. plastic bags, cardboard boxes, cables, heat shrinkable sleeves, raffia sacks, kraft paper bags, PET bottles, metal or any other material), we offer different options for batch coding your product.
Whatever purpose your batch number serves your operation, you can ensure reliable product identification with the highest quality codes from Videojet printers. Videojet also offers automated print and apply labelling machines for applying batch numbers and bar codes to outer cases and shipping cartons.
The latest technology options from Videojet incorporate Code Assurance solutions to ensure the right batch code is put on the right product, in the right place, time after time. Specific models even offer software to monitor printer performance and usage parameters in order to recommend opportunities to minimise cost and consumption. These printers feature a streamlined user interface that helps eliminate potential user errors, tools to optimise consumables and easily replaceable components.

Print Batch Codes, lot codes, expiry dates and 1d/2d barcodes on wide range of packaging materials
Ultimate Reliability with analytics tools to minimise unplanned maintenance and downtime
Batch coders suitable for high line speeds to help enhance productivity
Easy to use touchscreen user interface to minimise coding errors
Speak to a Batch Coding equipment expert
Call new Equipment Sales on +44 (1480) 443205
Batch Coding Equipment Solutions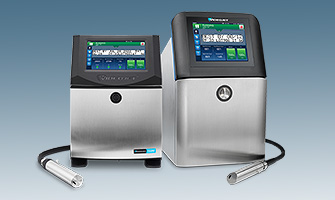 Continuous Inkjet Printers (CIJ)
Reliable, fast industrial inkjet batch coders with Videojet ink formulations to print on almost any product packaging material – including food grade and UV inks.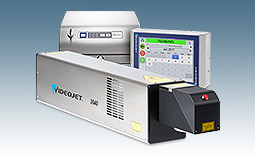 Lasers can deliver high resolution, robust batch codes, linear and 2d barcodes – and are suitable for a wide range of product coding applications.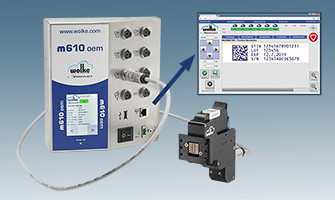 High resolution coding solution ideal for track & trace and serialisation requirements, such as those in the pharmaceutical industry.
Related Coding & Marking Articles
Contact Us
For Sales Enquiries please call us free on: +44 1480 443205

For the main switchboard please call:
+44 (1480) 443160

Press 1 for Equipment Sales
Press 2 for Service, Support, Parts & Consumables
For other departments please use the auto attendant