Coding and Marking Solutions for Printing on Rigid Plastic Packaging
Polyethylene (PE) and high-density polyethylene (HDPE) are among the most common plastics used for rigid packaging and products. With relatively low surface energy, printing on plastic containers and parts like these can be challenging but is possible with Videojet plastic printing solutions. Mould release agents, if present, should also be considered when selecting the right marking solution.
Two of the most common coding technologies for printing on plastics are Continuous Inkjet Printing and Laser marking.
Continuous Inkjet Printing on Plastic Containers
Continuous inkjet (CIJ) is an ink-based coding technology which is ideal for printing on curved plastic surfaces and high-speed lines. Excellent code durability can be achieved by matching the ink formulation to the plastic type and product-use environment. With over 640 application-specific inks, Videojet offer a wide range of ink colours that are ideal for printing on plastic bottles, plastic pipes and tubes, plastic lids, plastic egg cartons and plastic bags. Continuous inkjet printers are an ideal solution for coding and marking batch numbers, best-before dates and expiration dates on plastic packaging.
Laser Printing on Rigid Plastics
Laser marking systems can provide a high-resolution, permanent print directly on plastic bottles or labels by causing a material change. Different plastic materials have different reactions to laser marking. Typically a colour change or engraving effect is achieved – for example UV laser printing on white HDPE produces dark grey/ black codes. However laser coding has a restricted colour palette, providing limited contrast on some plastics. Fibre laser systems are an ideal solution for marking on plastic pipes, plastic tubs, plastic bottle closures and plastic automotive parts made of many robust materials such as HDPE, Nylon, Polyvinyl Chloride (PVC).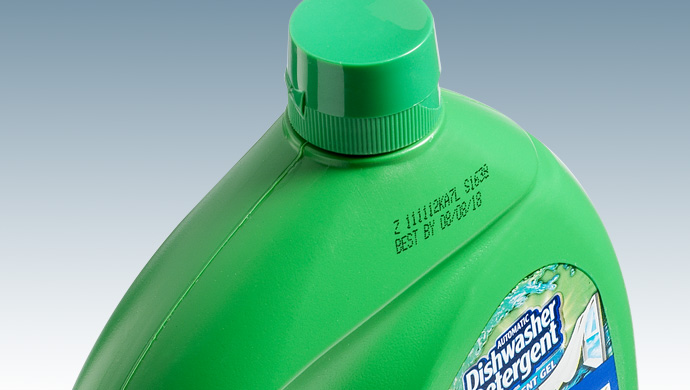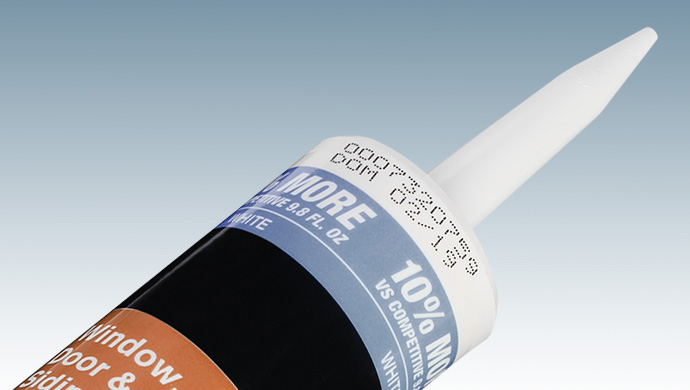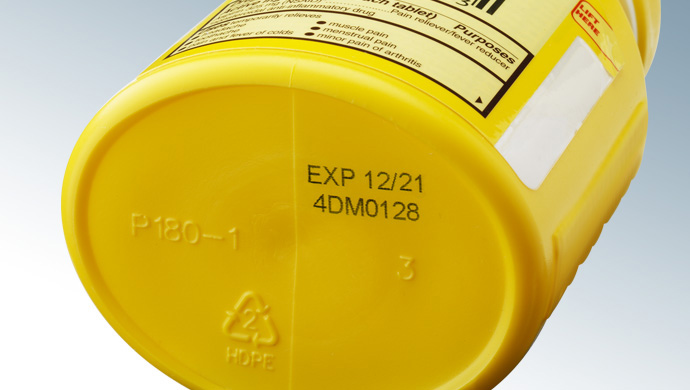 Suggested Plastic Printing Solutions
Additional Resources
Contact Us
For Sales Enquiries please call us free on: +44 1480 443205

For the main switchboard please call:
+44 (1480) 443160

Press 1 for Equipment Sales
Press 2 for Service, Support, Parts & Consumables
For other departments please use the auto attendant