Easy-to-use Industrial Laser Marking Systems for Coding on Products & Packaging
Laser marking machines can print high-quality marks on a range of materials provided the substrate, the application, and desired mark are well understood. Laser coding, etching and marking is a non-contact printing method that offers some advantages over other technologies – including high mark resolution, high speed, permanence and fewer consumables.
Videojet's line of laser coding machines includes CO2 Laser Marker, Fiber Laser Marker and UV Laser sources in a variety of power outputs to address a range of substrates and applications. In addition, Videojet offers a portfolio of laser accessories including lenses, beam turning units and protective guarding to simplify integration of the laser marking machine into your production lines and maximise its performance.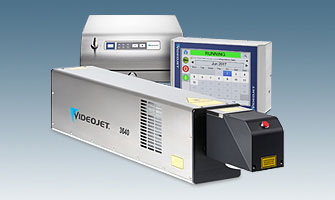 With print speeds of up to 2100 characters/second, Videojet High Performance CO2 inline marking lasers are an ideal solution to address high-speed and high-volume laser coding applications in the pharmaceutical, tobacco and beverage industries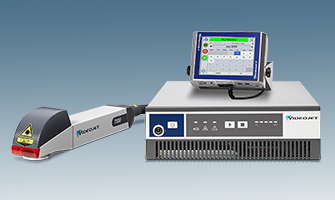 Fiber lasers built for demanding production schedules in the Parts-Marking, Food, Beverage, Consumer Packaged Goods (CPG) and Pharmaceutical industries that need a laser marking system to keep pace and provide a high-level of code contrast. With marking speeds up to 2000 characters per second (with 6mm laser head)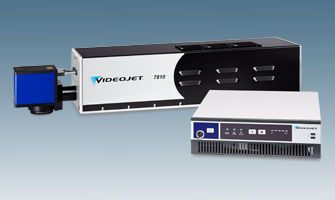 Engineered for high-density (HDPE), low-density polyethylene (LDPE) and synthetic fiber materials such as Tyvek, UV laser marker is ideal for pharma, medical and cosmetic manufacturers as the surface of the product remains undamaged and the laser code is resistant to abrasives, chemicals and sterilisation processes
What types of information can Laser Markers code?
Laser marking machines can code a diverse range of different information and graphics onto products and packaging, including:
Alphanumeric codes
Linear and 2D Barcodes
DataMatrix and QR codes
Serial numbers
Batch numbers
Expiry/BBE dates
Logos
What different materials can be Marked with Lasers?
Laser markers can code onto a wide range of substrates, such as Metals (including stainless steel, titanium and aluminium), Plastics (including PET and PVC), Glass, Wood, Paperboard and others.
Laser coding can achieve a variety of marking effects from simple colour change to engraving, annealing, foaming and ablation. Which effect is achieved depends on the substrate material, laser source, wavelength, marking head and chosen lens.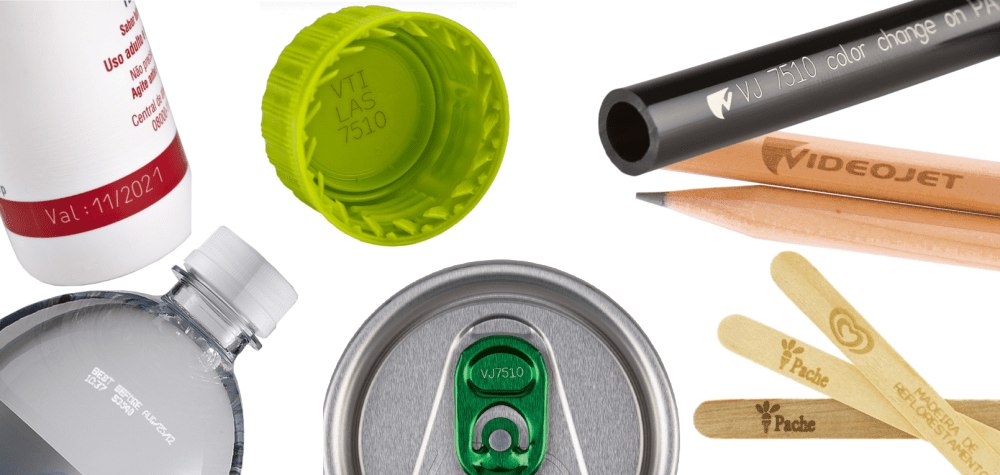 Contact Us
For Sales Enquiries please call us free on: +44 1480 443205

For the main switchboard please call:
+44 (1480) 443160

Press 1 for Equipment Sales
Press 2 for Service, Support, Parts & Consumables
For other departments please use the auto attendant
Laser Marking Systems Resources
Additional Resources