Peace of mind – no matter when or where – at any time
We know that Original Equipment Manufacturers and their customers worldwide are facing a variety of challenges these days. Changing industry regulations, global customers with diverse needs, high-speed throughput requirements, expensive format changes and installation deadlines put pressure on the business.
We recognize the challenges and pain points of your business and want to help your employees to focus on their core competencies in taking over the selection of the right solution, project planning, commissioning and service. All this is covered in a special process that individually adapts to your needs and covers all your pain points and challenges.
Based on many years of experience we have developed a deep understanding for your goals to be your reliable and trustworthy consultant. Our global OEM team of professionals with a technical background, includes specially trained Sales Engineers and highly qualified Tech Supporters, which are solely focused on the needs of equipment manufacturers and integrators (OEMs).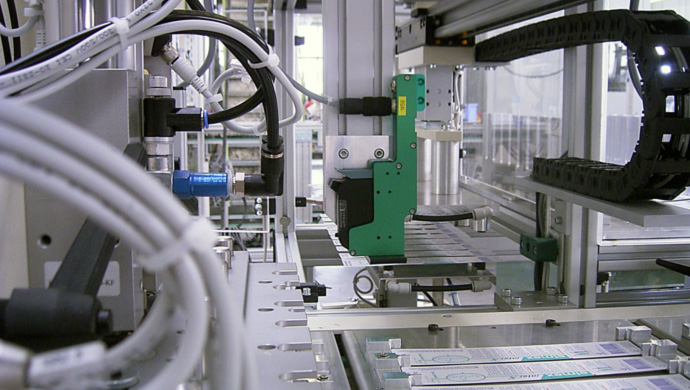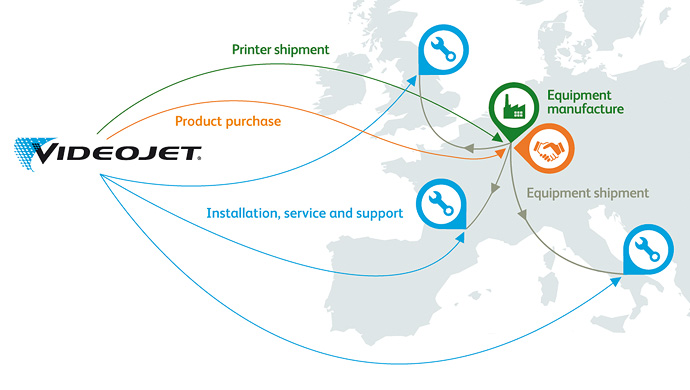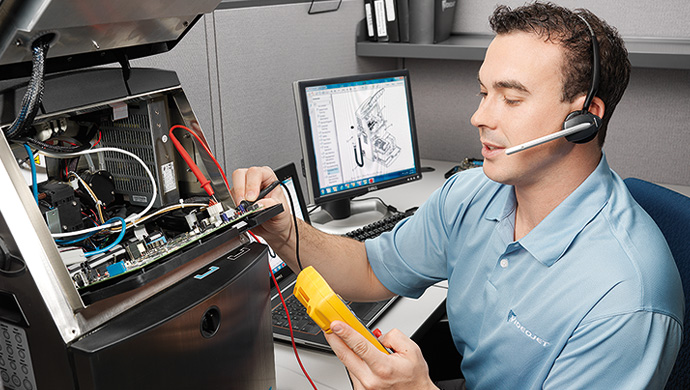 Team of Experts

Global Structure

Our Products

Support u0026 Service
Team of experts to find a perfect solution for your customers
An increasing demand of customized solutions often results in a very time-consuming search for all required 3rd party products and documentation material that meets your customer's specification of different materials, substrates and line speeds.
Our solutions:
Planning support by our expert team and specification of the best integrated solution
Global project management team for onsite support in destination country
No constant telephone calls with the end customer because of failures in the coding solution – only one, easy to reach your Videojet contact person
Structured OEM pricing and discount model to increase your margin
TCO calculation to uncover hidden costs for your customer
Access to reference material, technical drawings, 2D and 3D .dxf files
cross-border project management team to comply to all trade requirements when destination country of printer is known
Global Structure
Lead times resulting in project delay, delivery problems for inks and spare parts, Site- Or Factory Acceptance Tests going horribly wrong. These are the realities that your Technical Team might have experienced at many customer sites. With Videojet, your project management does not have to worry about that!
Our solutions:
The OEM division coordinates more than 1500 service employees around the world
Service partners in over 135 countries providing consumable and spare parts
Multiple warehouses and distributors around the globe will ship missing parts, consumables and accessories within 24h
Local support for our customers with instruction and training in local languages, warranty, maintenance and repair
Installation, startup and training (SAT) at your customer's site – We take care of the IBN, laser safety approval, etc.
project pre-installation and follow up (FAT) at your site
Our products: built for integration, high uptime and ease of use
Complications may also occur when trying to integrate the printer in your production line. We offer the most comprehensive range of different printing technologies, accessories and supplies to provide a complete solution.
Our solutions:
Our products provide optimized productivity with solutions that enable an uninterrupted production process (e.g. Perpetuo™).
Special engineering department (SAR) designs and manufactures tailored solutions for your machine.
Printers that adapt to your customer's needs and integrate easily
Compact design allows different mounting positions in the packaging machine
Most comprehensive range of OEM customizedprinting technologies, accessories and supplies
Products customized for OEM integration and specific customer needs and a wide range of accessories for each printing technology
network integration allows essential advantages for an efficient and safe operation
Support and Service always, anywhere
Printer related downtime can have several reasons, e.g. handling errors during production if staff is not trained well enough, wrong selection of the coding solution, inks, etc. However, this could be harmful for your business and printer related downtime is an issue you should not have to worry about.
Our solutions:
Production of print samples
Detailed illustrated manual for easy installation, no matter where no matter which language
Remote machine control and service for quick reaction
Printer support at tradeshows
Local support for our customers with instruction and training in local languages, warranty, maintenance and repair
No wrong or only partial deliveries
Attractive OEM prices – Increase your margin
Training for Videojet technologies and applications at your customer's site
Applications
Contact Us
For Sales Enquiries please call us free on: +44 1480 443205

For the main switchboard please call:
+44 (1480) 443160

Press 1 for Equipment Sales
Press 2 for Service, Support, Parts & Consumables
For other departments please use the auto attendant
Additional Resources