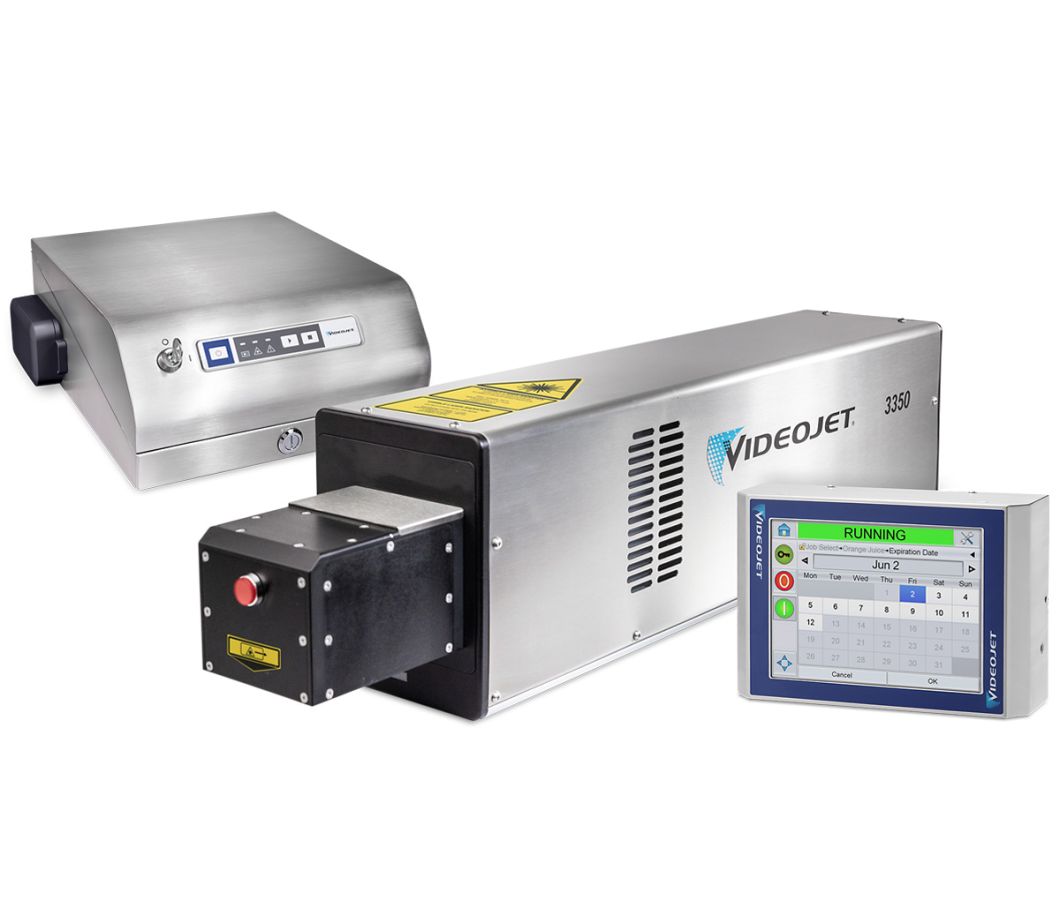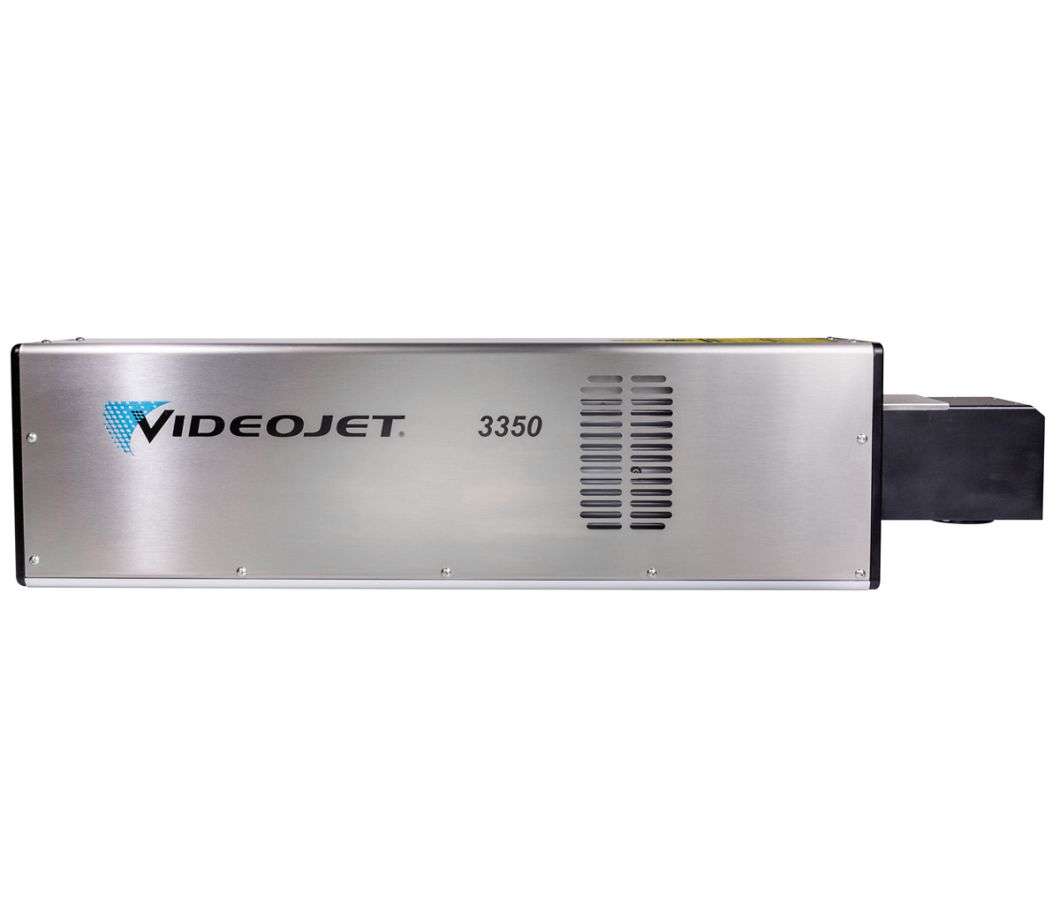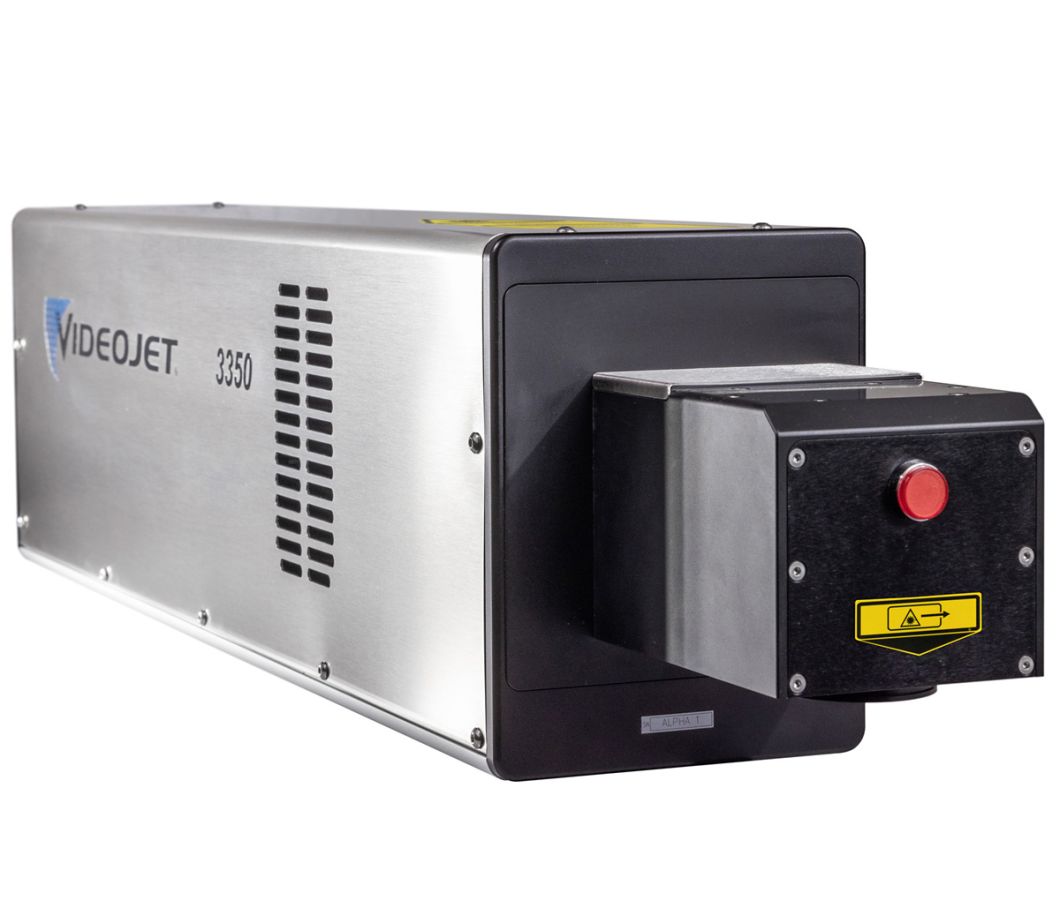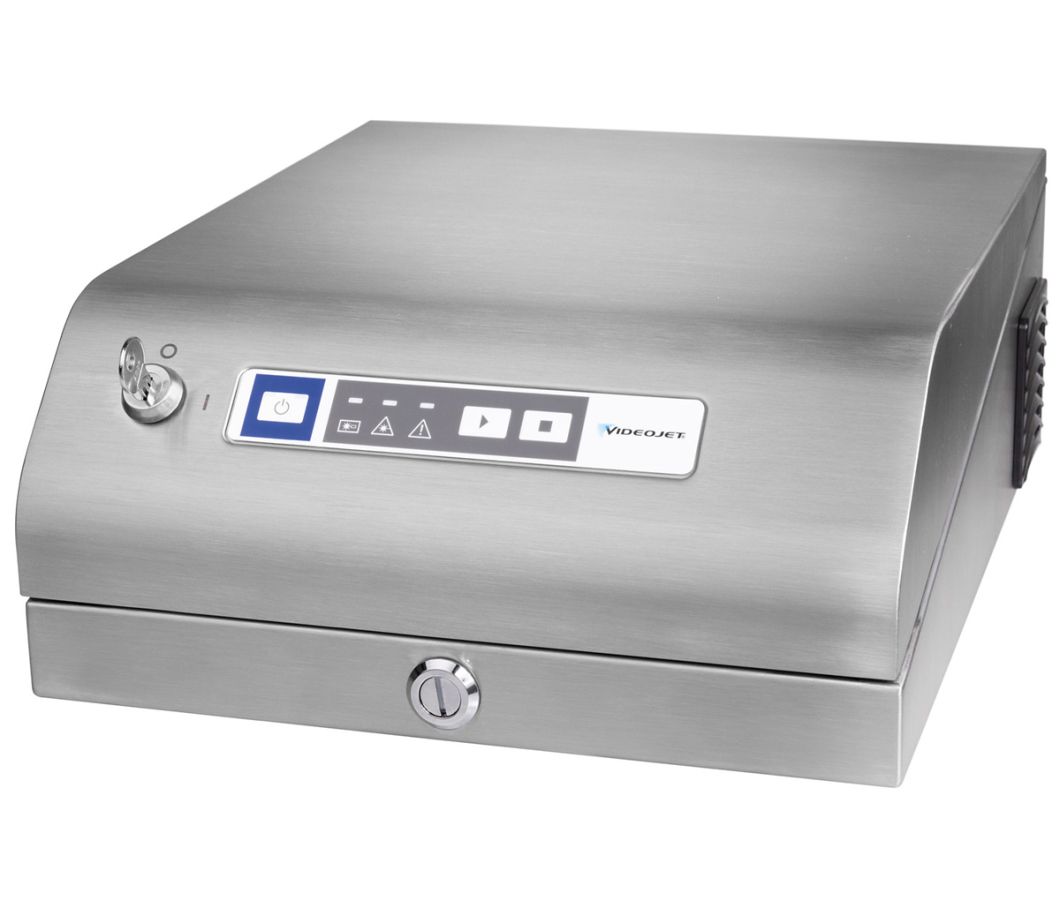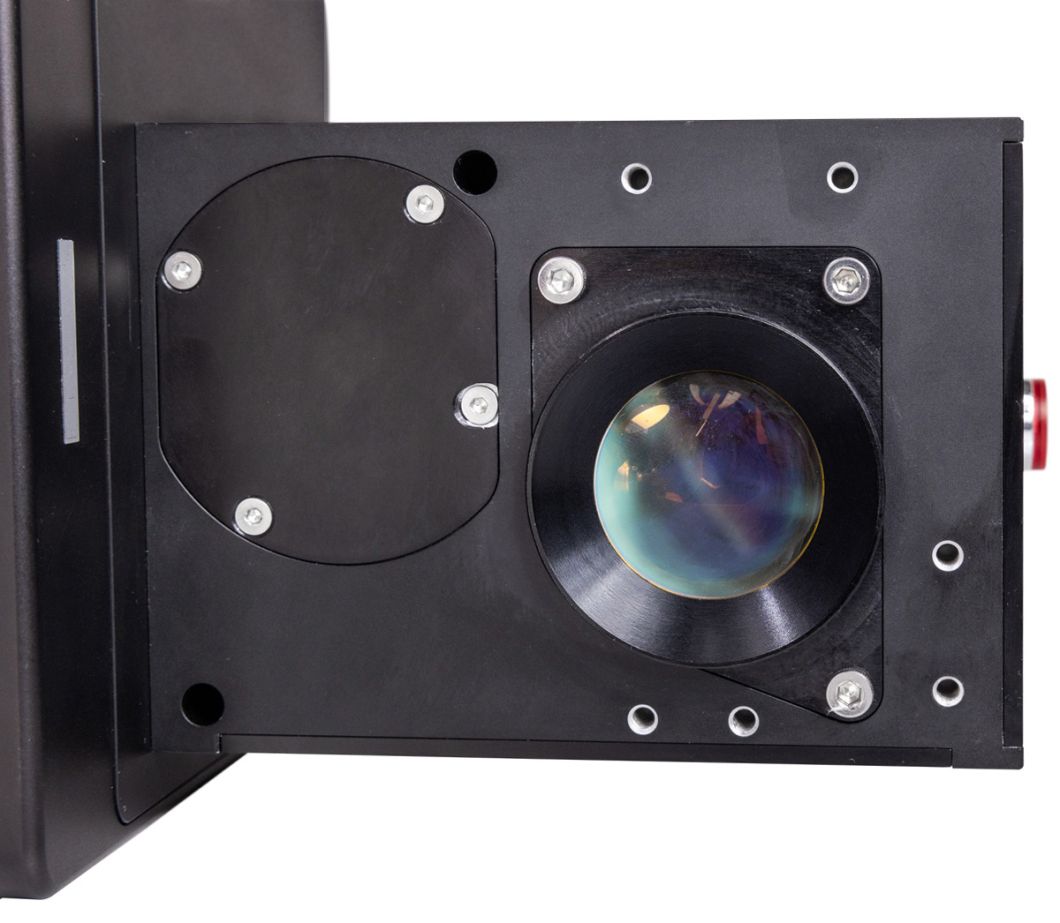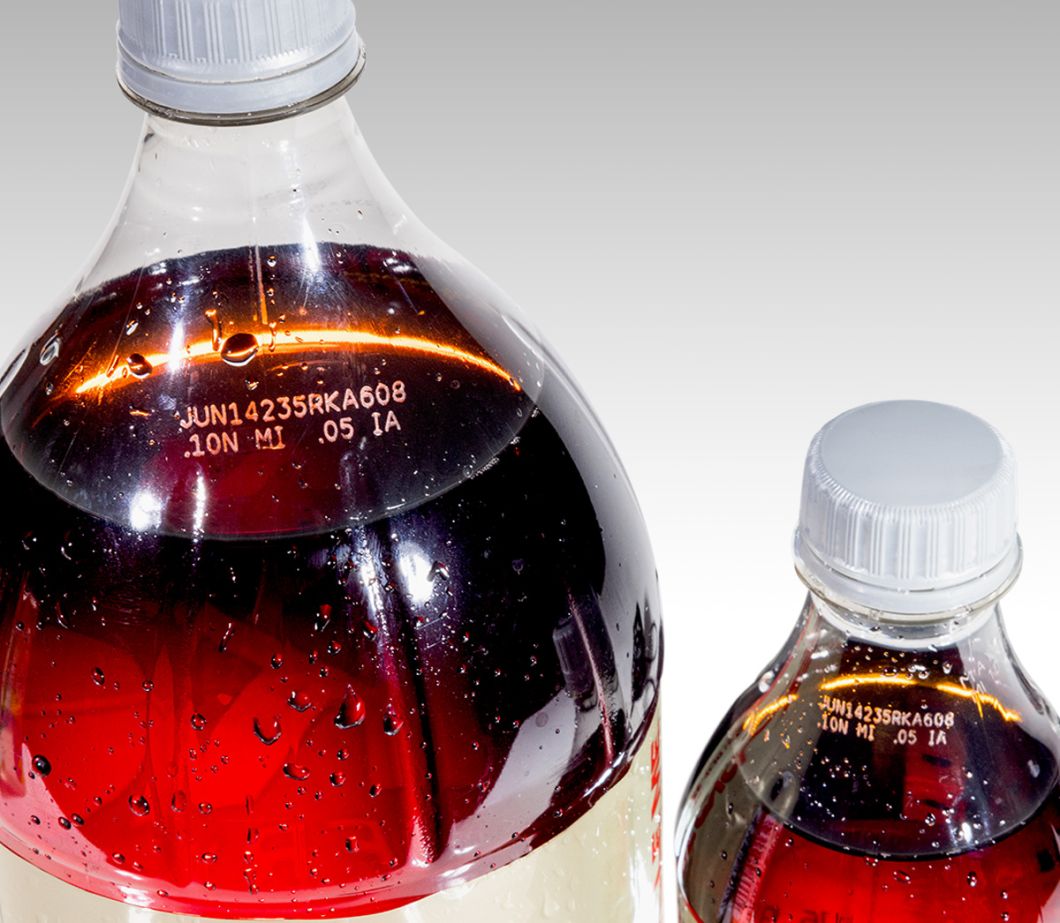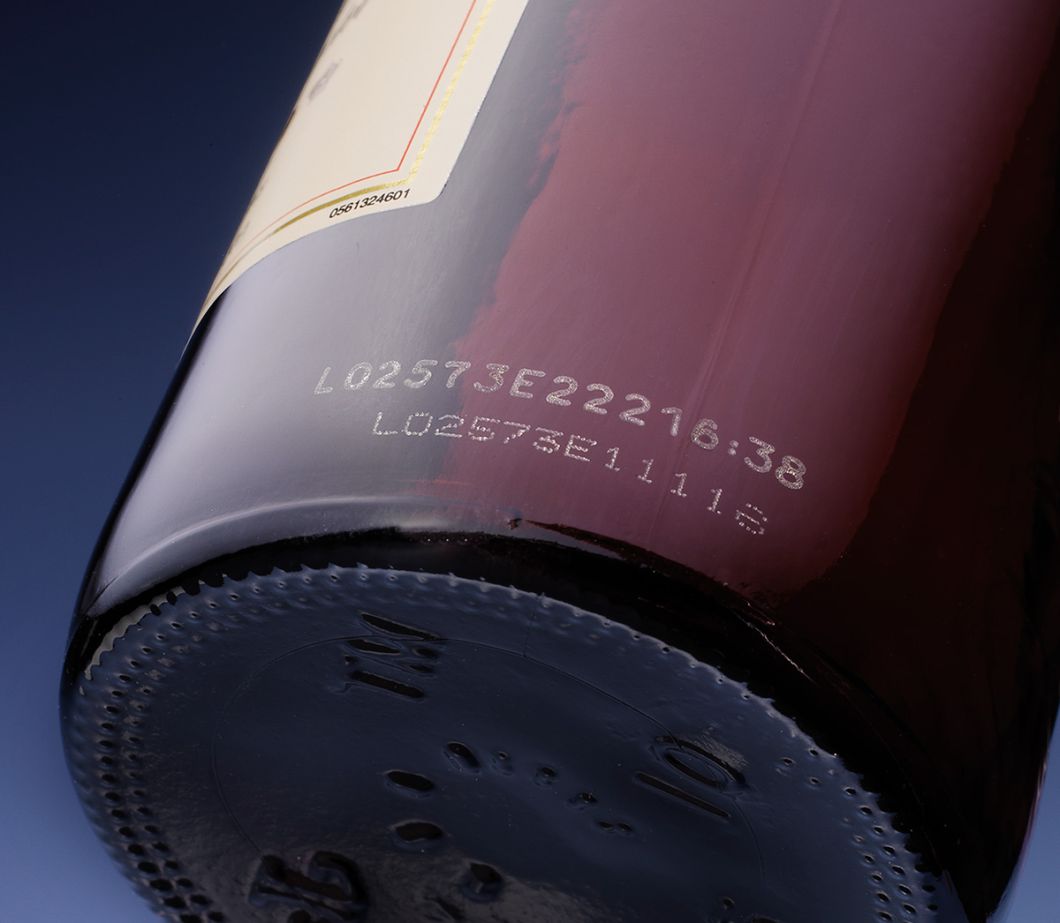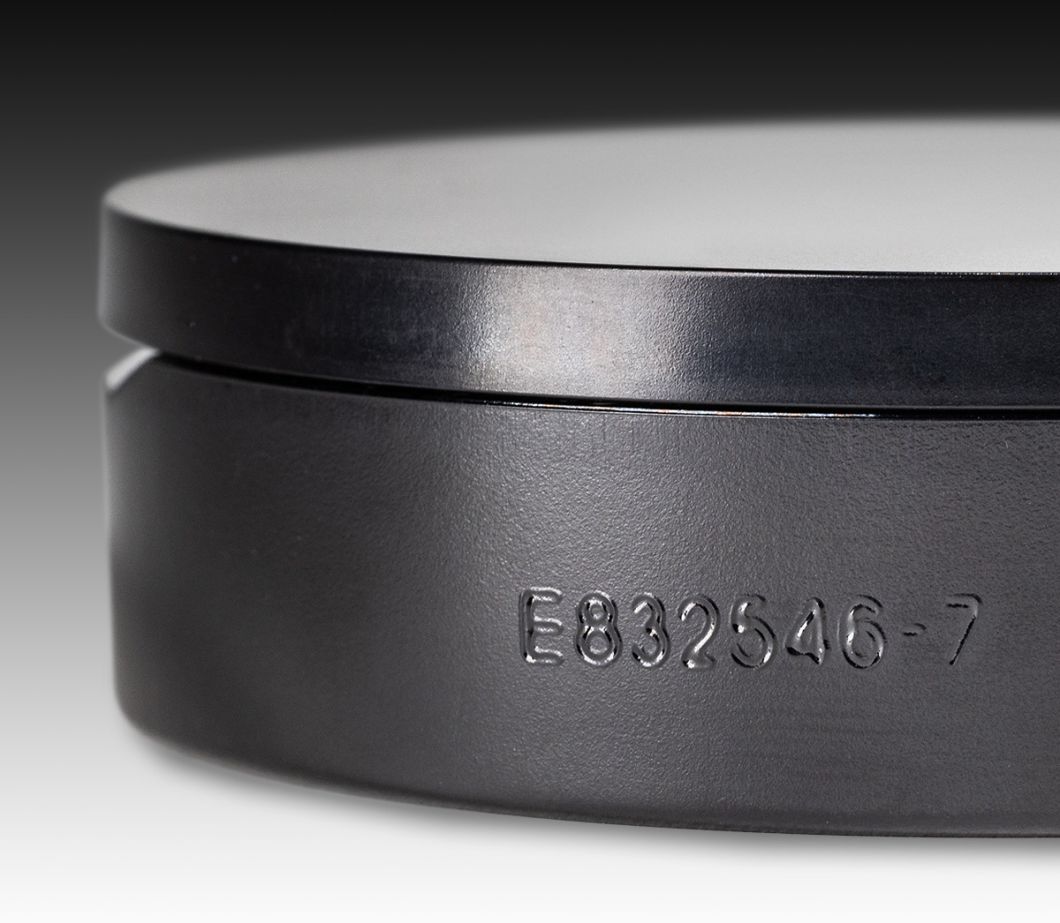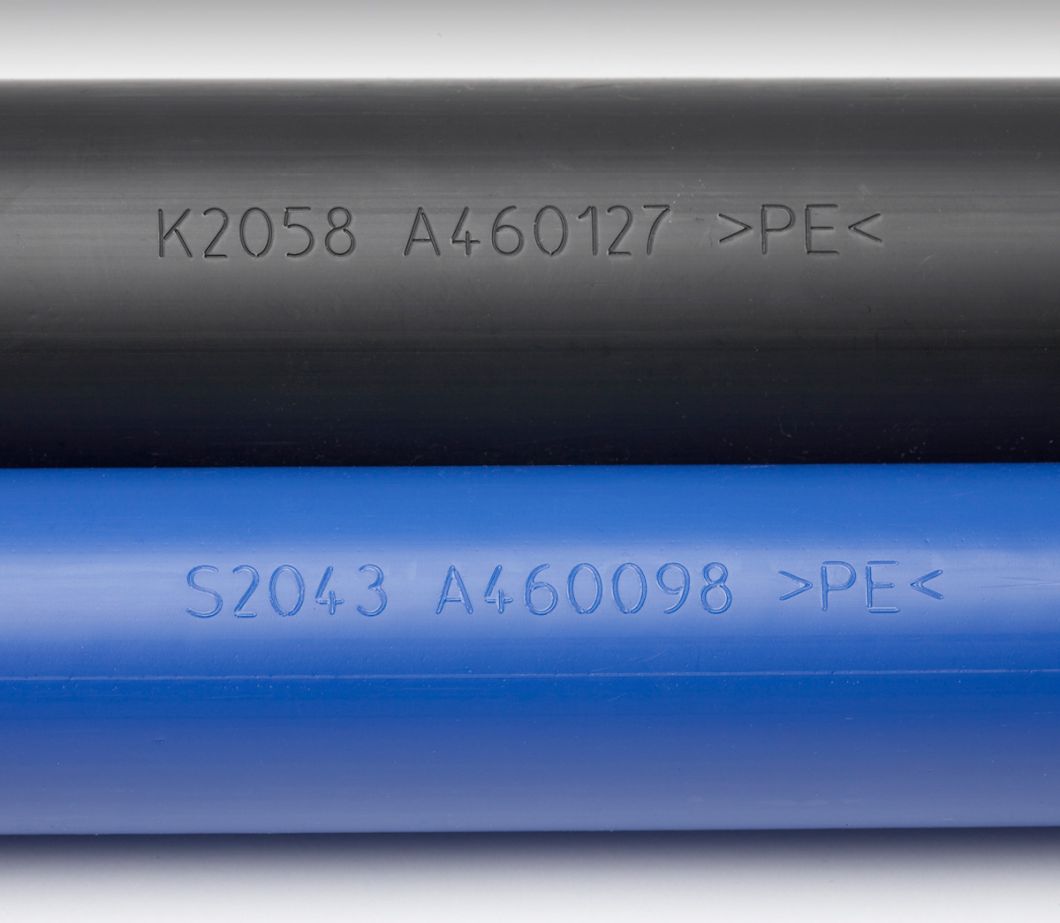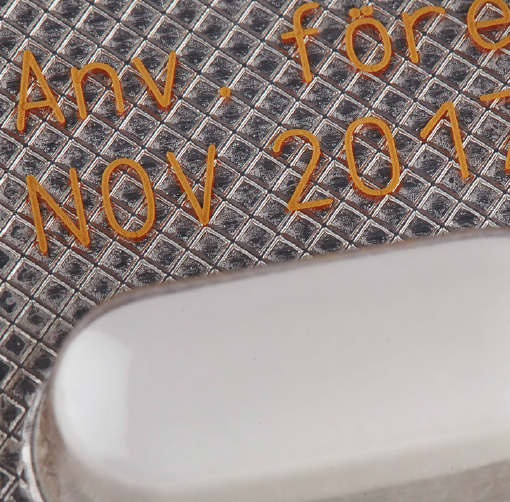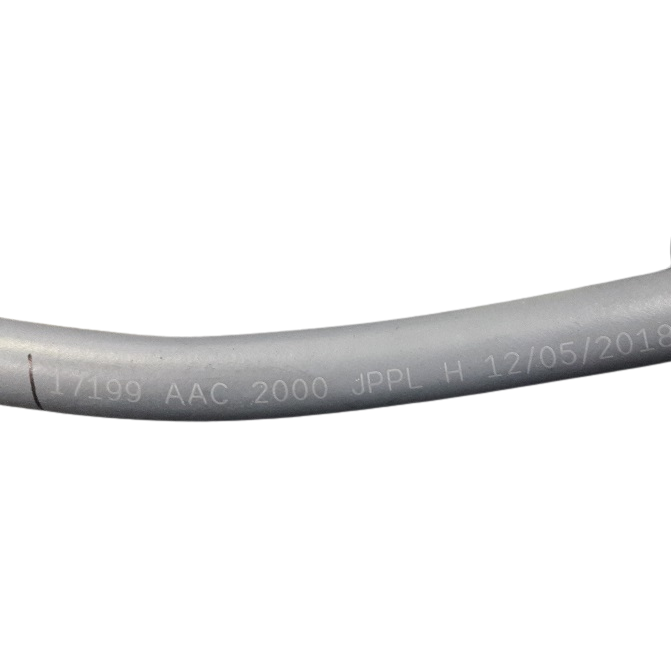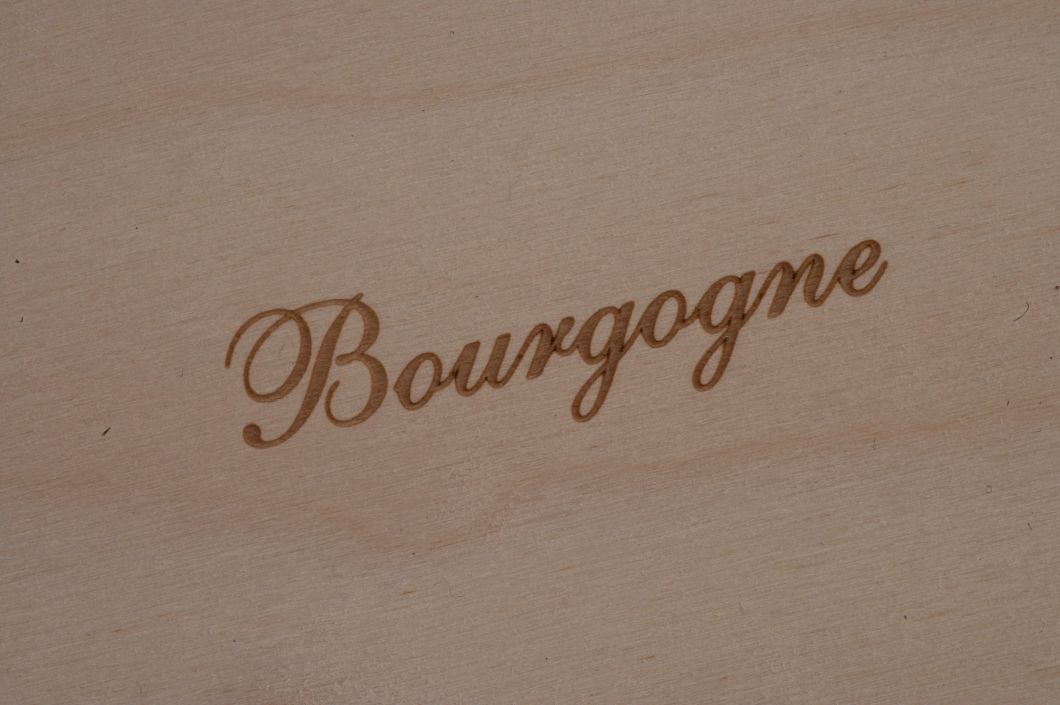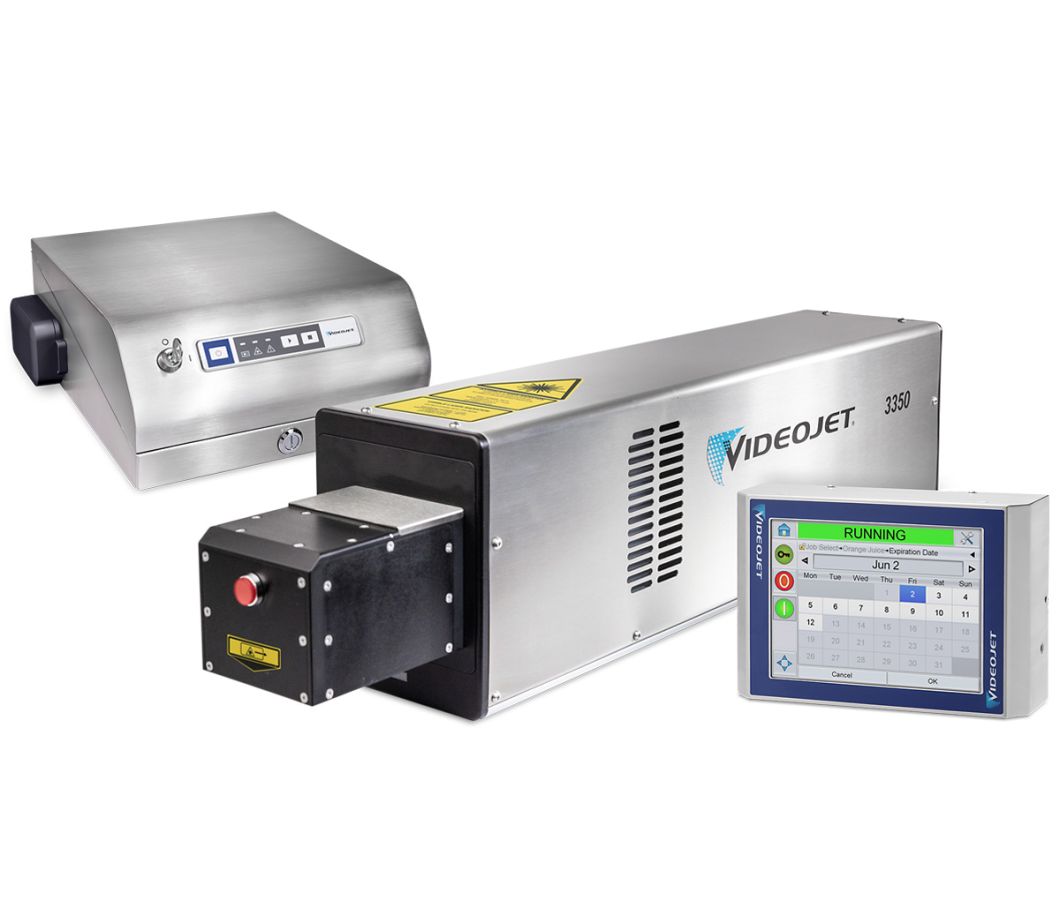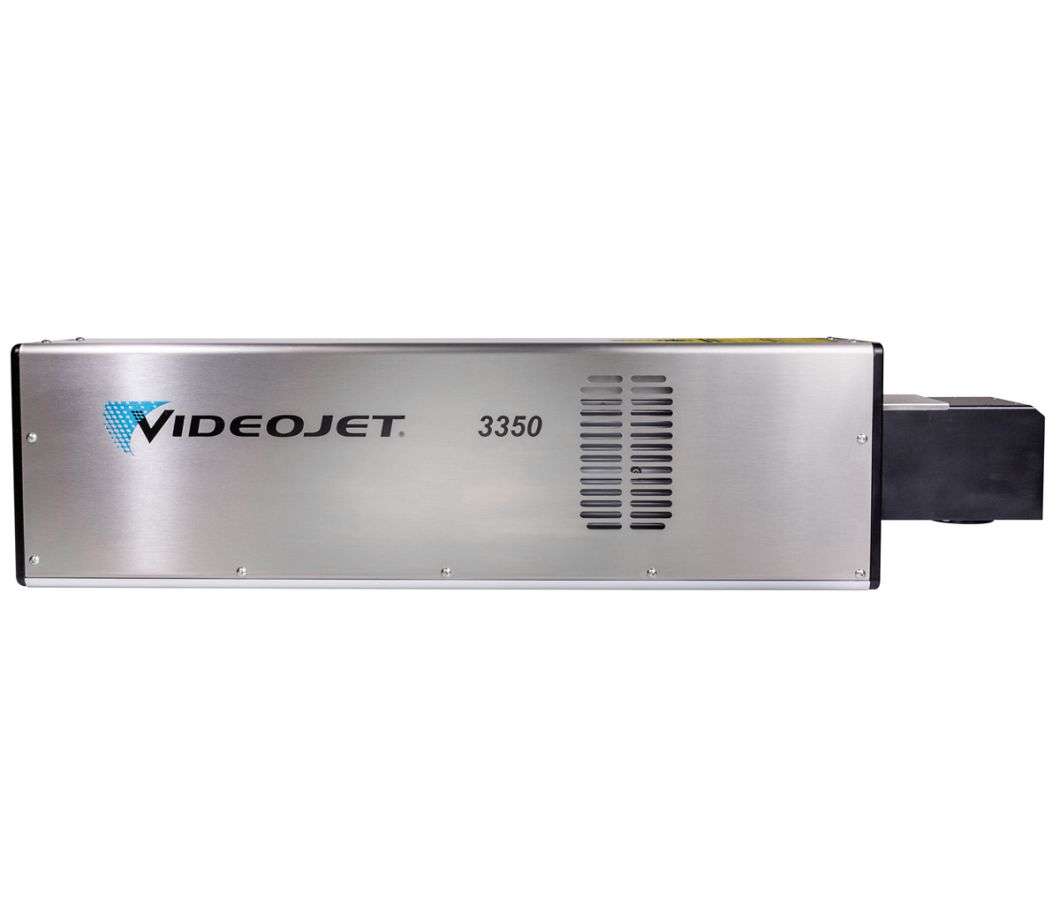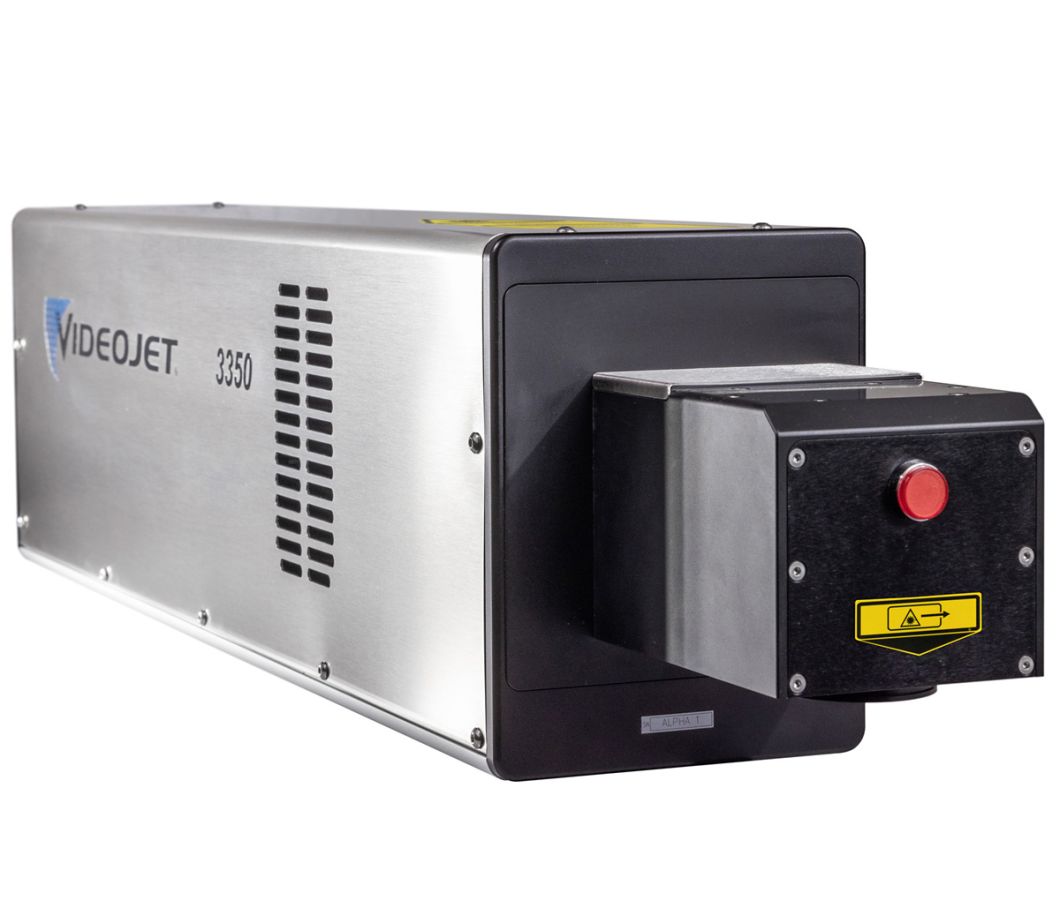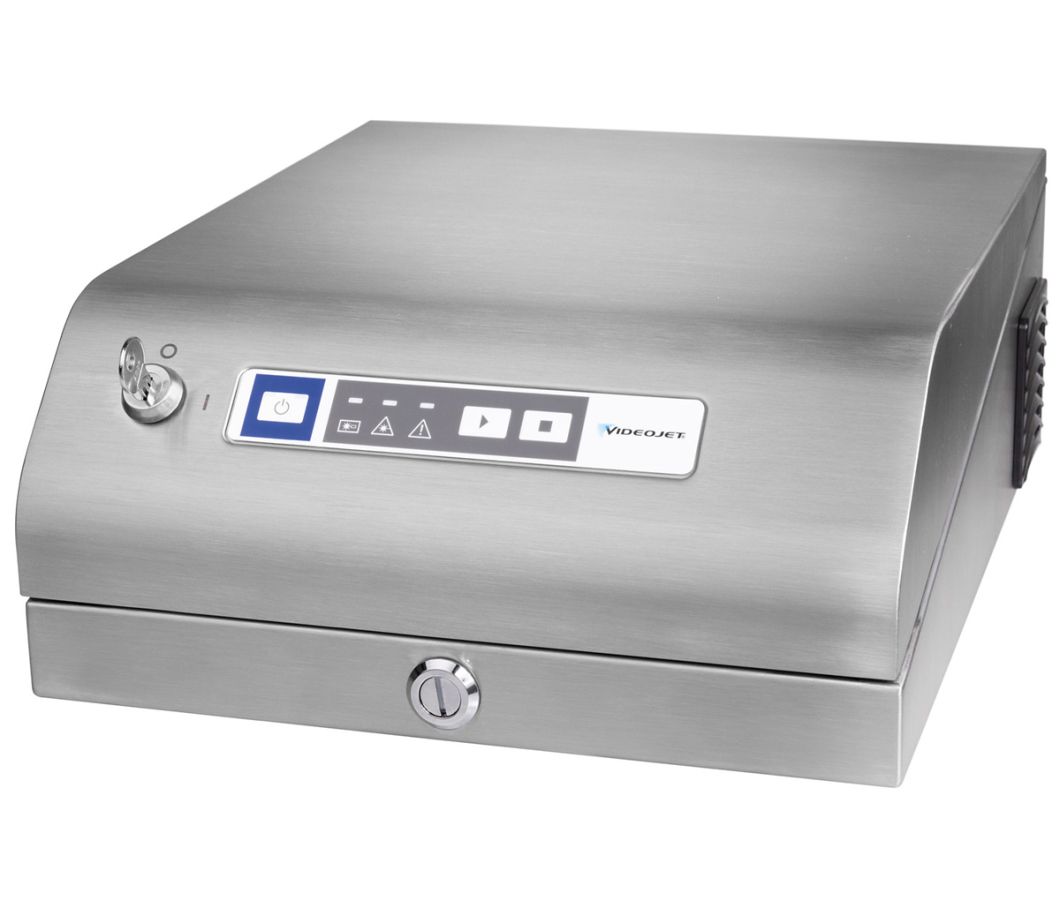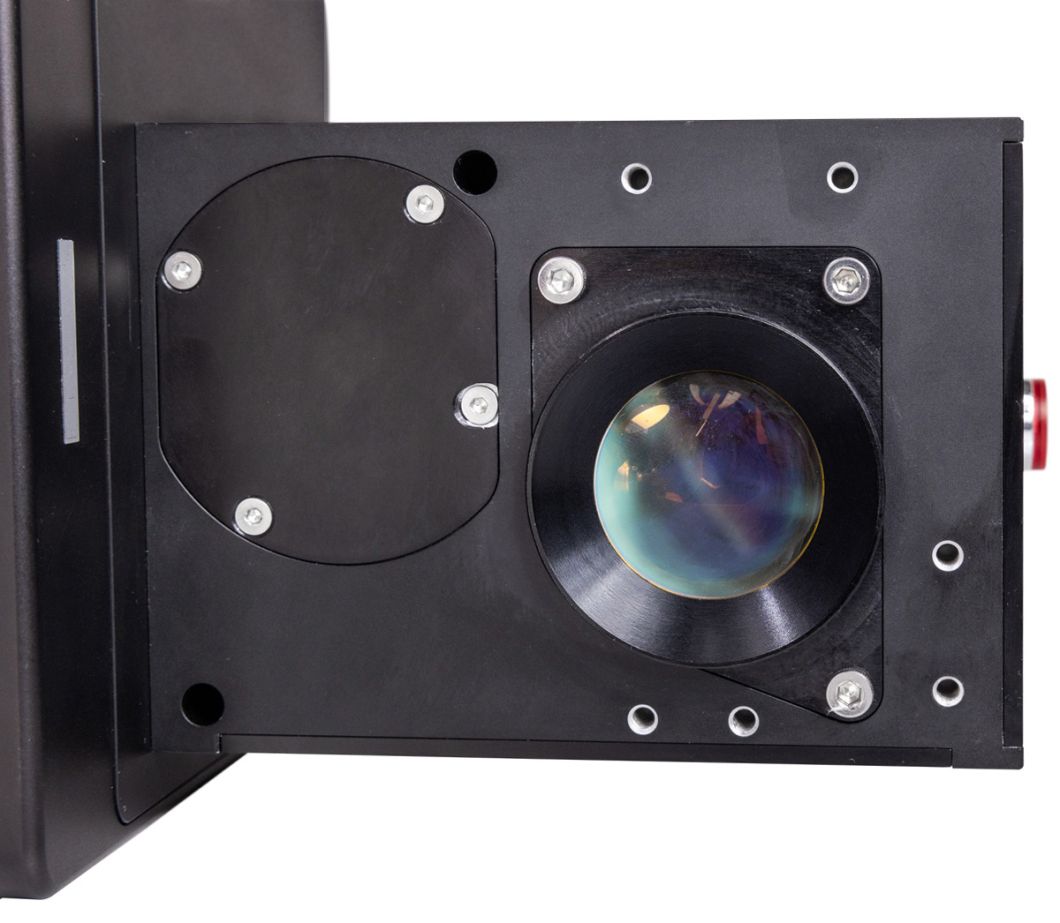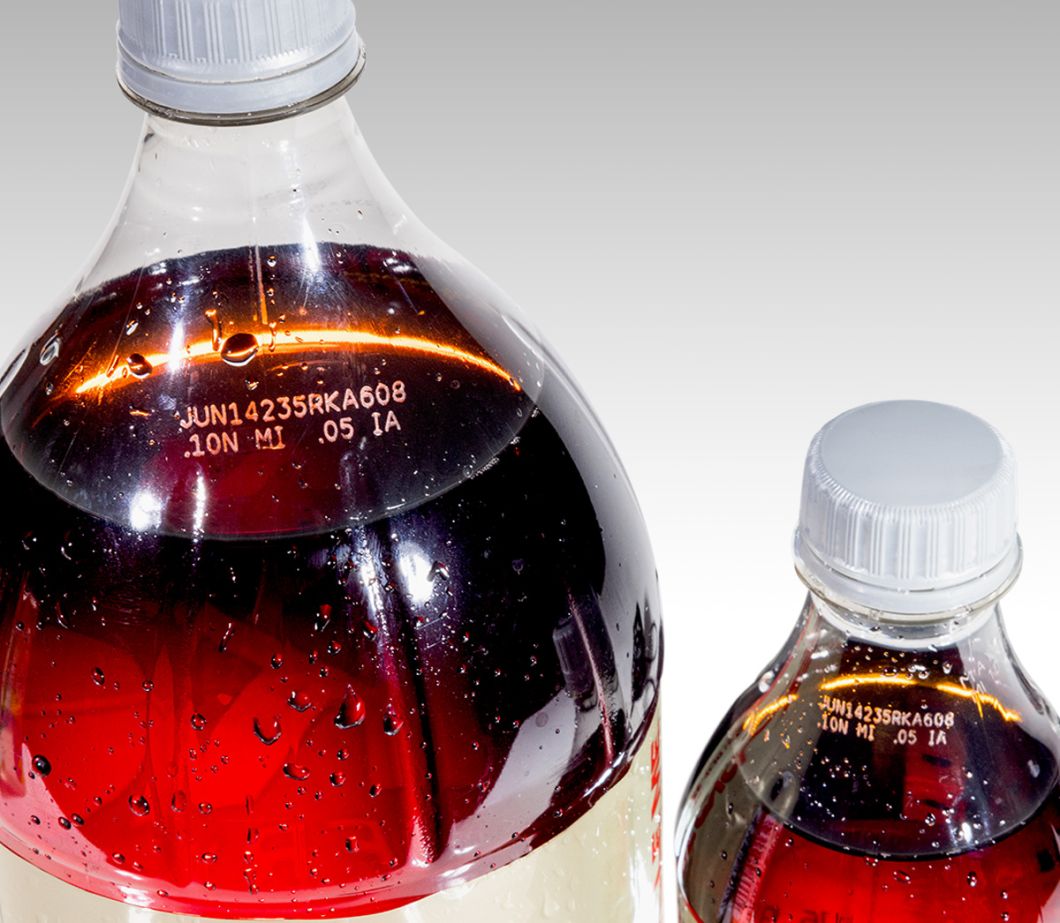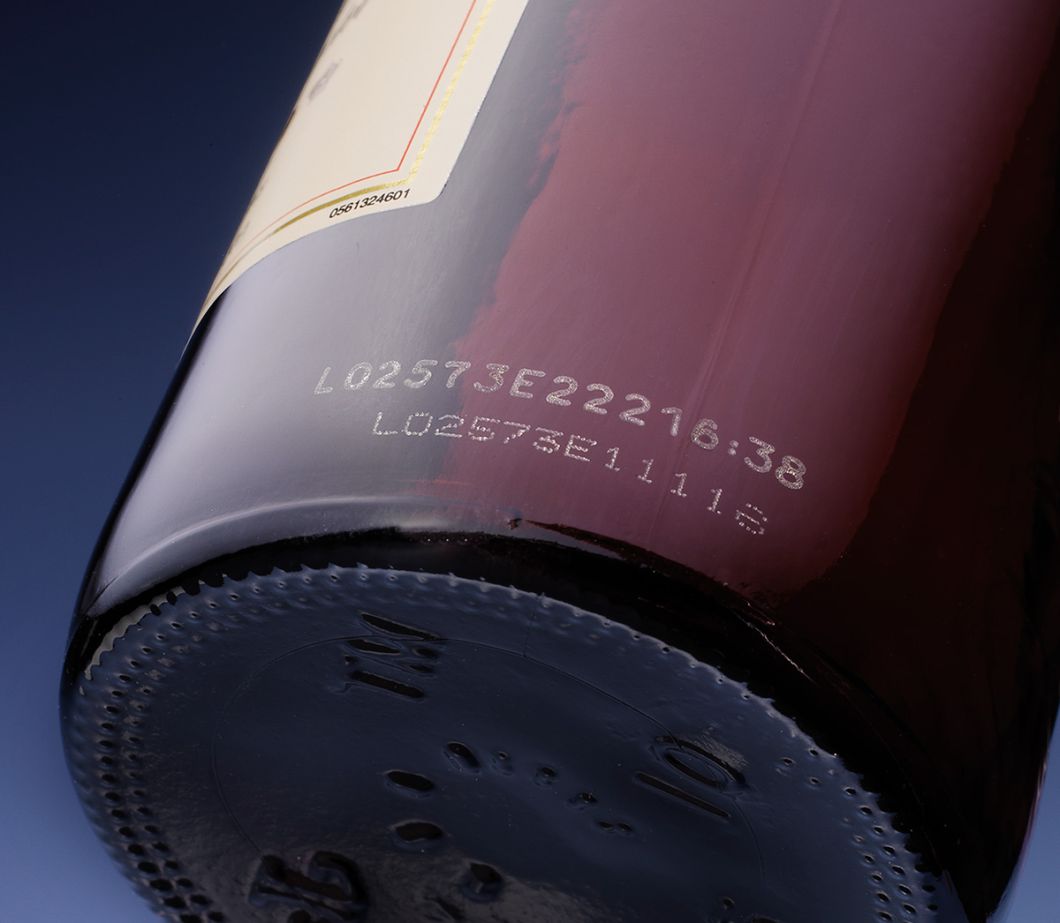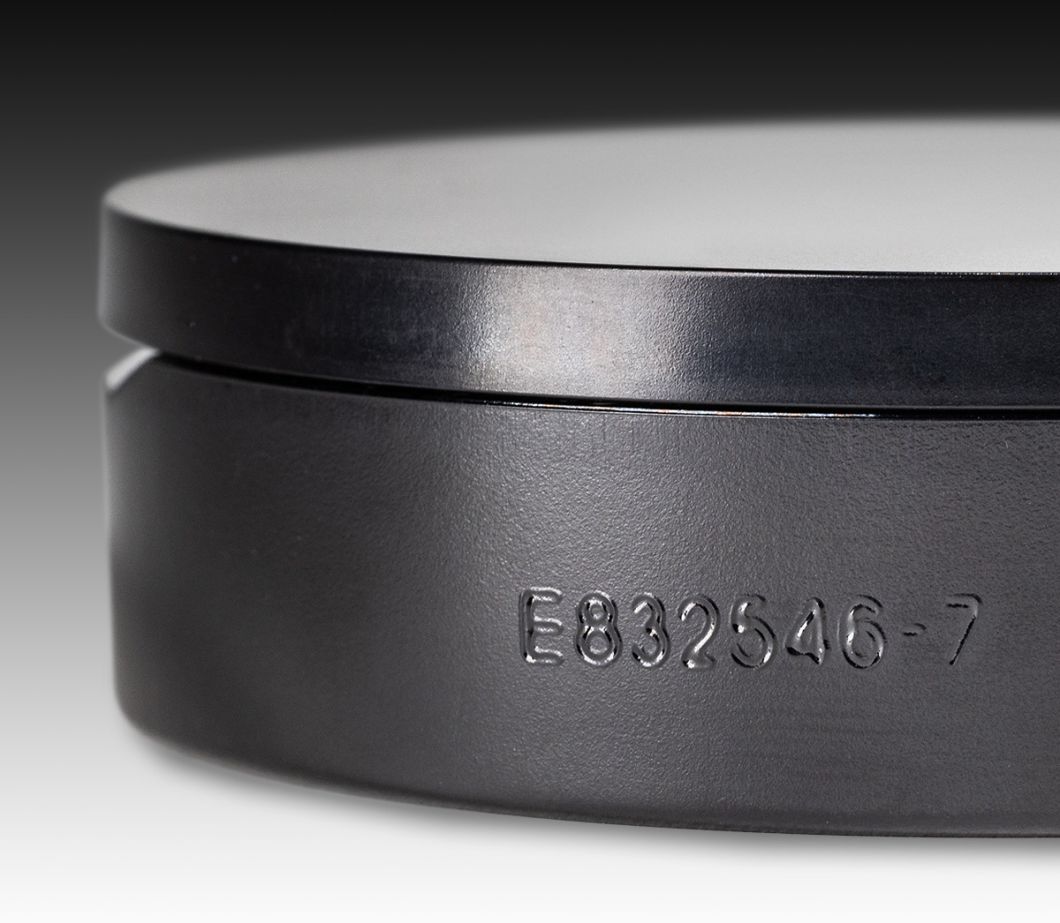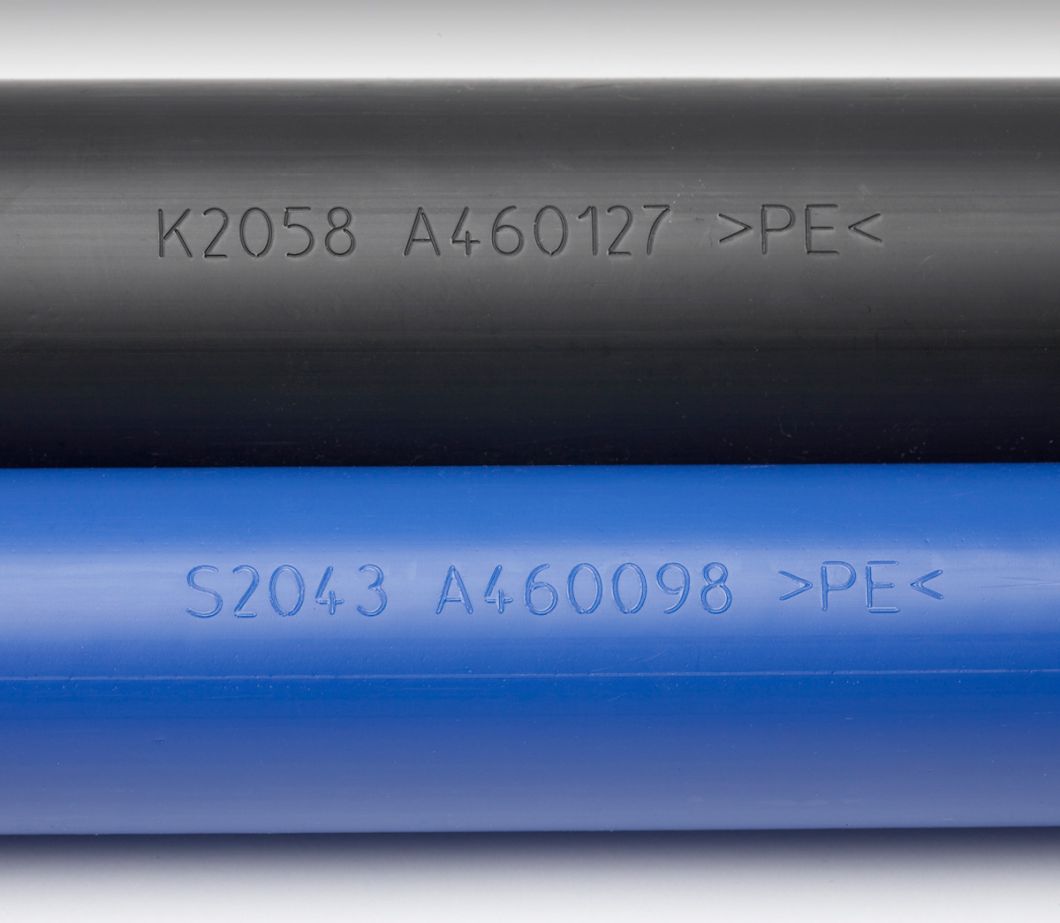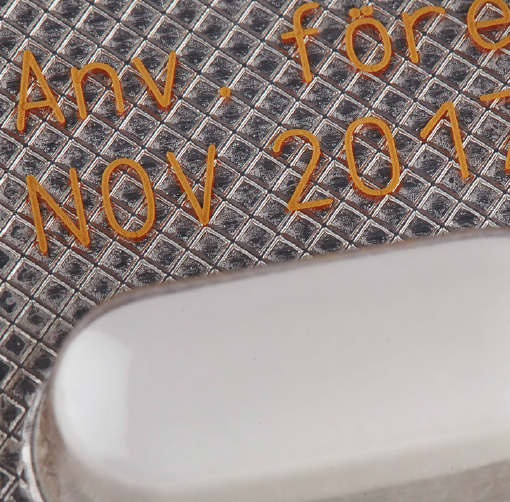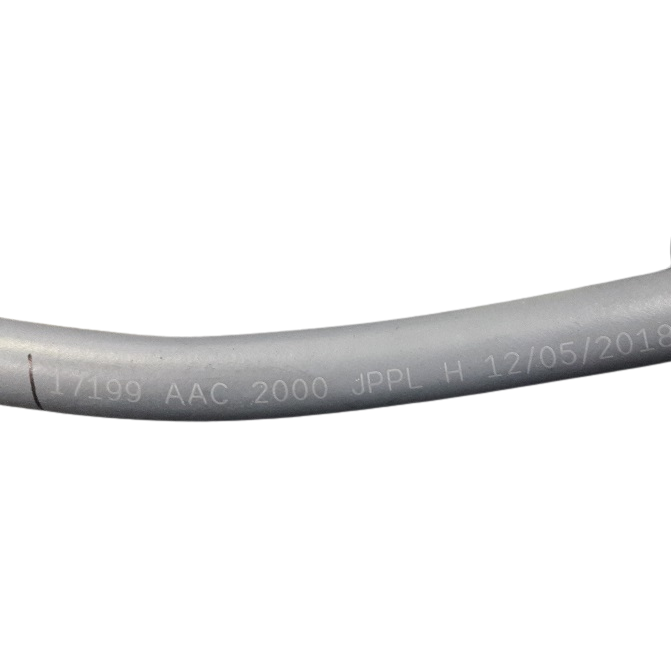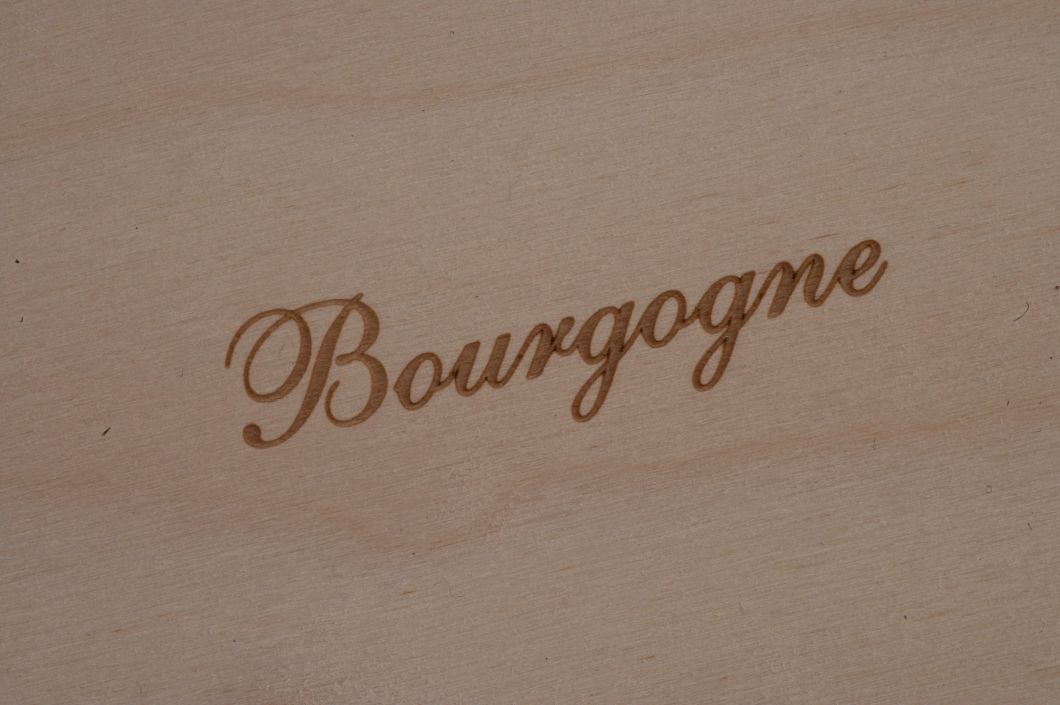 Also see:
Videojet 3350 CO2 laser series
Laser Marking System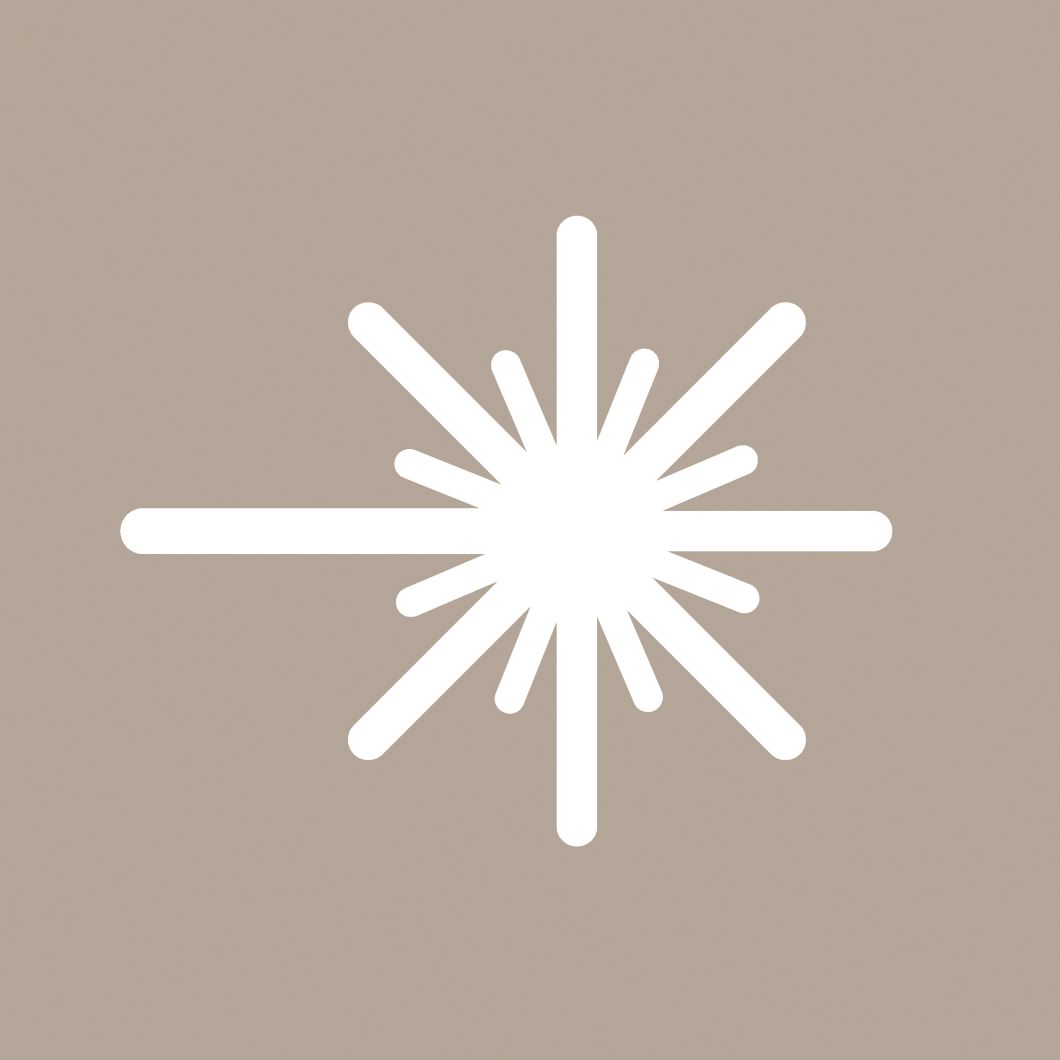 The 3350 is a connected solution with next-level flexibility, designed for seamless automated product changeovers
With unparalleled digitally-enabled capabilities, this 30-watt CO2 laser is the ultimate solution for marking complex and high-quality codes at lightning-fast speeds in a range of industries including food, beverage, cosmetics, pharmaceutical, and extrusion.
It allows for virtually unlimited font, code, and graphic options and boasts impressive line speeds of up to 900 m/min.
An advanced 3350 Smart Focus model not only offers all the features of the standard 3350 but also caters to the growing demand for automation and flexibility.
Equipped with cutting-edge automatic and dynamic marking capabilities, the 3350 Smart Focus allows for seamless product changeovers without any manual intervention, thereby supporting your journey towards Industry 4.0.
Videojet 3350 CO2 laser series
Specs
Specification

Value
Laser Tube
CO2
Maximum Power
30W
Laser Cooling
Air Cooled
Maximum Print Speed
2000 characters/sec
Maximum Line Speed
900 m/min (2,940 ft/min)
Environmental Protection
IP54, 65
Beam Output
Steered Beam
Laser Source Expected Life
45,000 hours
Laser Wavelength Options
10.6 μm, 10.2 μm, 9.3 μm
Focal Distance Options
64 mm (2.50 in) – 600 mm (23.62 in)
Maximum Mark Window
601 x 440 mm (23.66 x 17.32 in)
Standard I/O Connectivity
Internal Terminal Connections
Optional User Inteface
TCS+ / Smart Graph on PC / CLARITYTM Laser Controller
Umbilical
Detachable , 3 lengths
Plant Air Used
No
Certifications/Approvals
CE, TÜV/NRTL, FCC, KC, BIS
Compliance (no certification required): ROHS, CDRH/FDA
Benefits
The 3350 series benefits:
High-speed marking capability prints up to 2,000 characters per second of text, bar codes, graphics, and other information
High-resolution marking head delivers high-quality and permanent codes to support product traceability and anti-counterfeiting
Variety of lenses deliver one of the largest marking areas while options like beam turning unit options simplify integration
Multiple marking heads and wavelengths provide the flexibility to code a wide range of materials such as plastics, wood, glass, ceramics, and coated metals
Up to 45,000 hours of laser source life expectancy offers extended operational life, reliable performance, and reduced cost of ownership
Air-cooled laser source helps reduce maintenance intervals and additional costs
Wi-Fi and cellular* connectivity capabilities offer advanced remote services to improve printer availability and OEE
*Subject to availability in your country
The 3350 Smart Focus benefits:
Multi-level surface marking: Mark different-sized products in the same marking field with 2.5D technology, helping to save time and more easily manage complex marking
Auto-adjustable focal distance: Automatically adjust the focal distance after initial job setup without moving the laser system up and down, reducing errors and user intervention
Uniform flat field correction: Maintain exceptional print quality with a uniform spot-size marking across the entire field, with no degradation at the edge
Pilot beam focus finder: Validate if your laser is focused and positioned correctly, so you can speed up your setup time with the right working distance and right alignment
Flexible range and size mode: Effortlessly alternate between greater focal distance range or an expanded marking field size, allowing for the completion of a diverse array of jobs
Applications
All
PET
Glass
HDPE
Extrusions
Paperboard
Flexible Film, Foils, Labels
Rubber
Wood and Lumber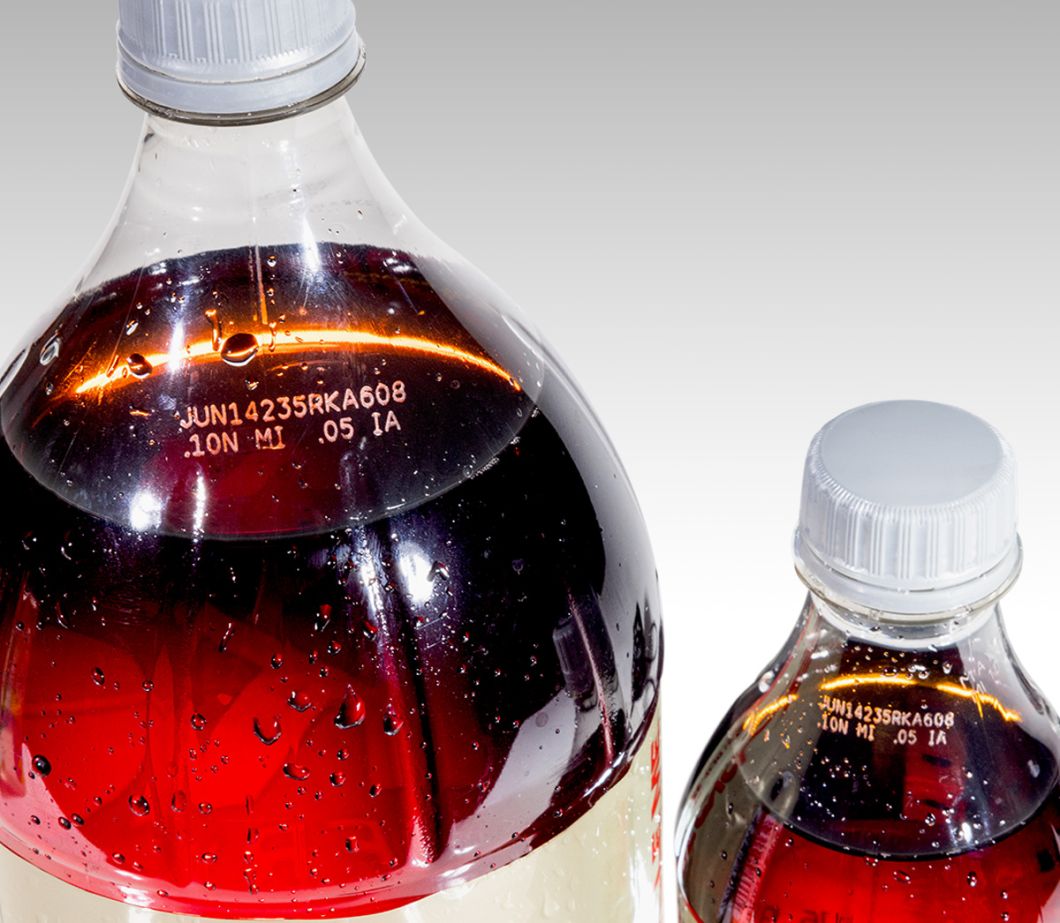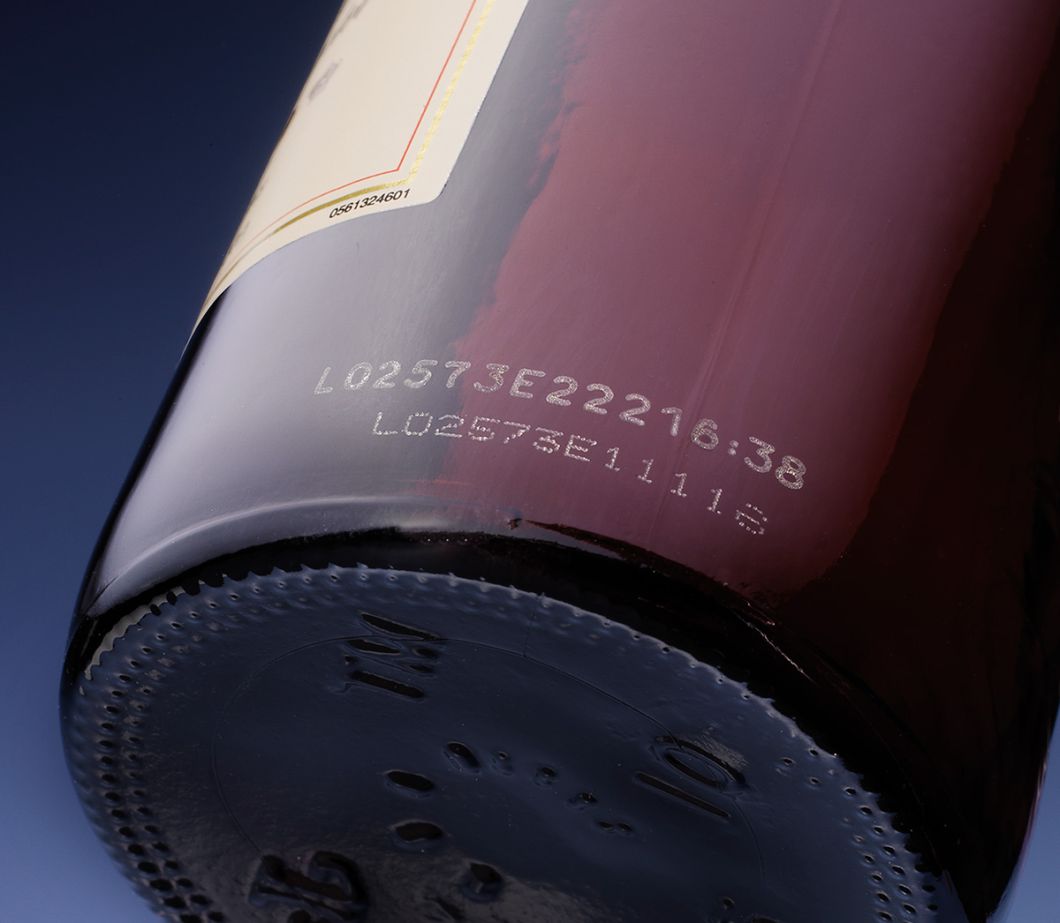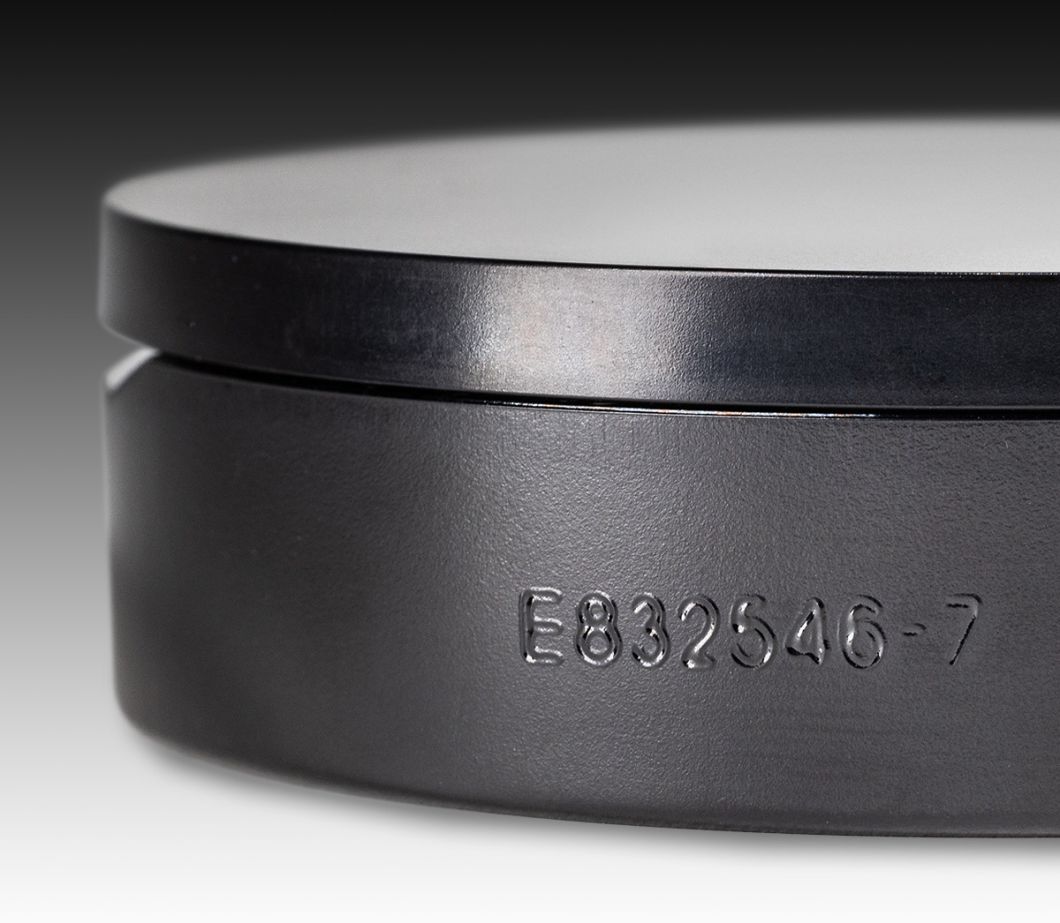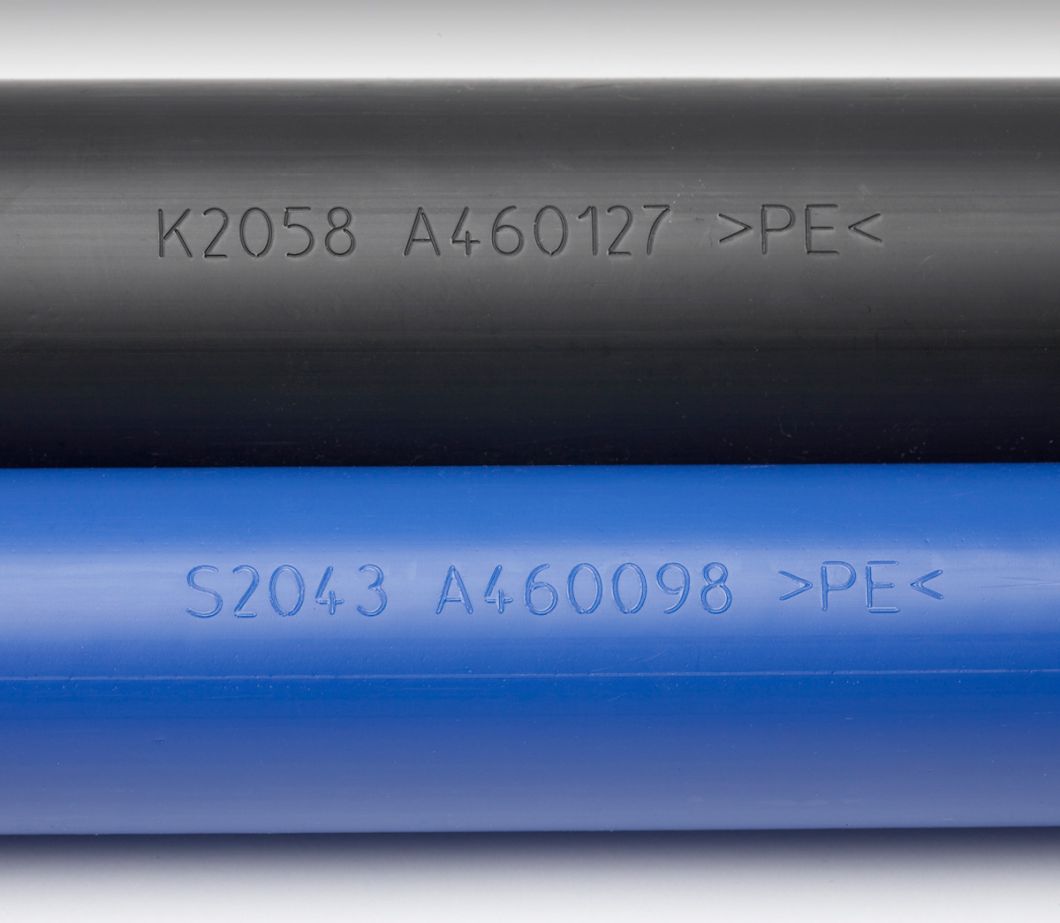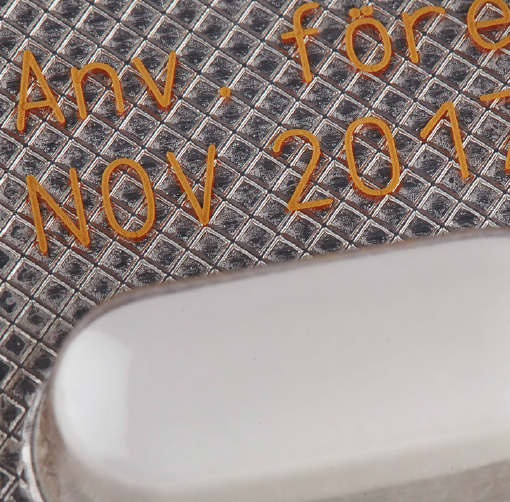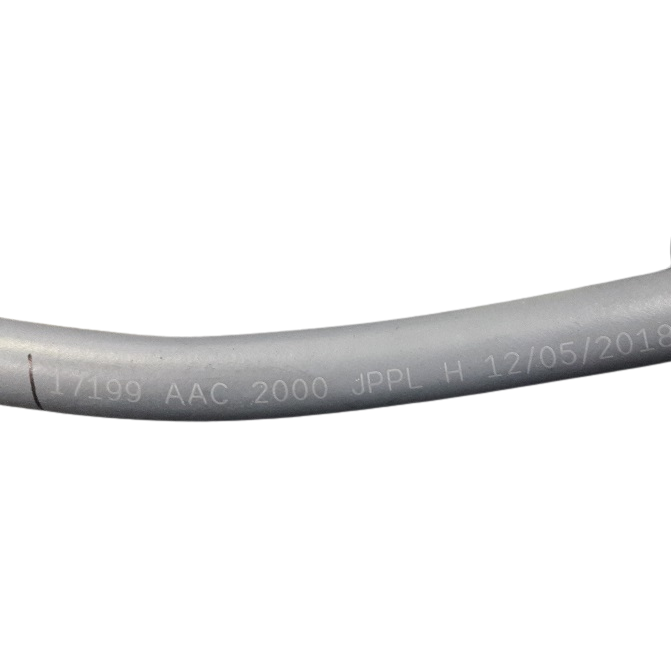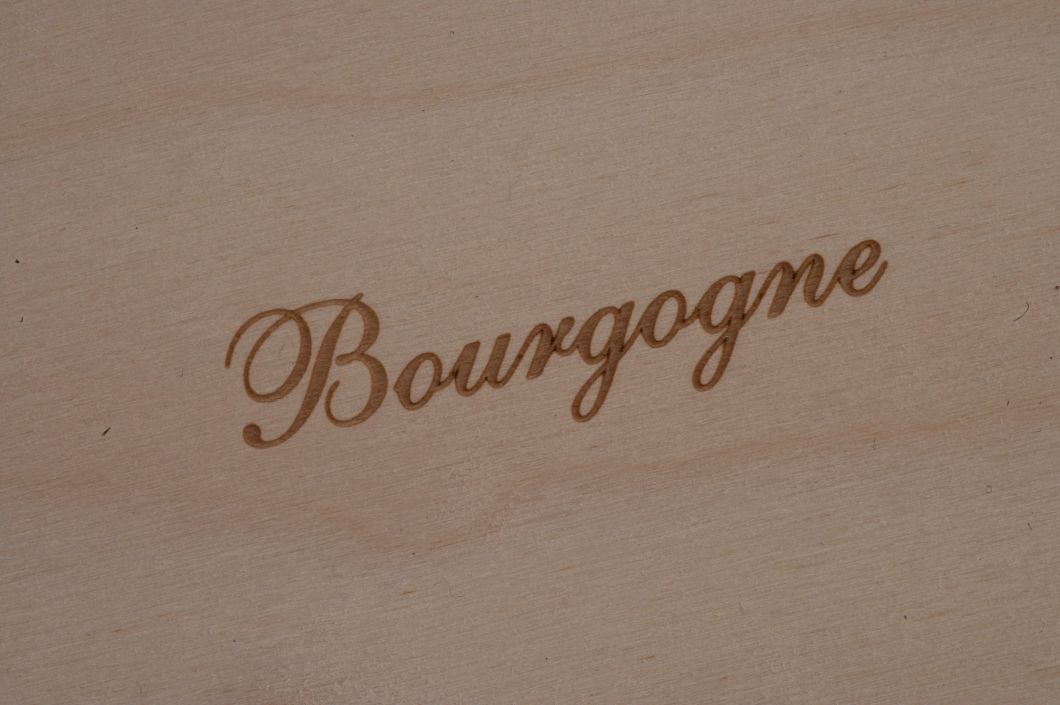 Printing on Glass bottles and Containers 
Printing on Plastic rigid containers 
Printing on Flexible films, Foils, Labels 
Printing on Plastic and Rubber parts 
Resources
Documents
Videos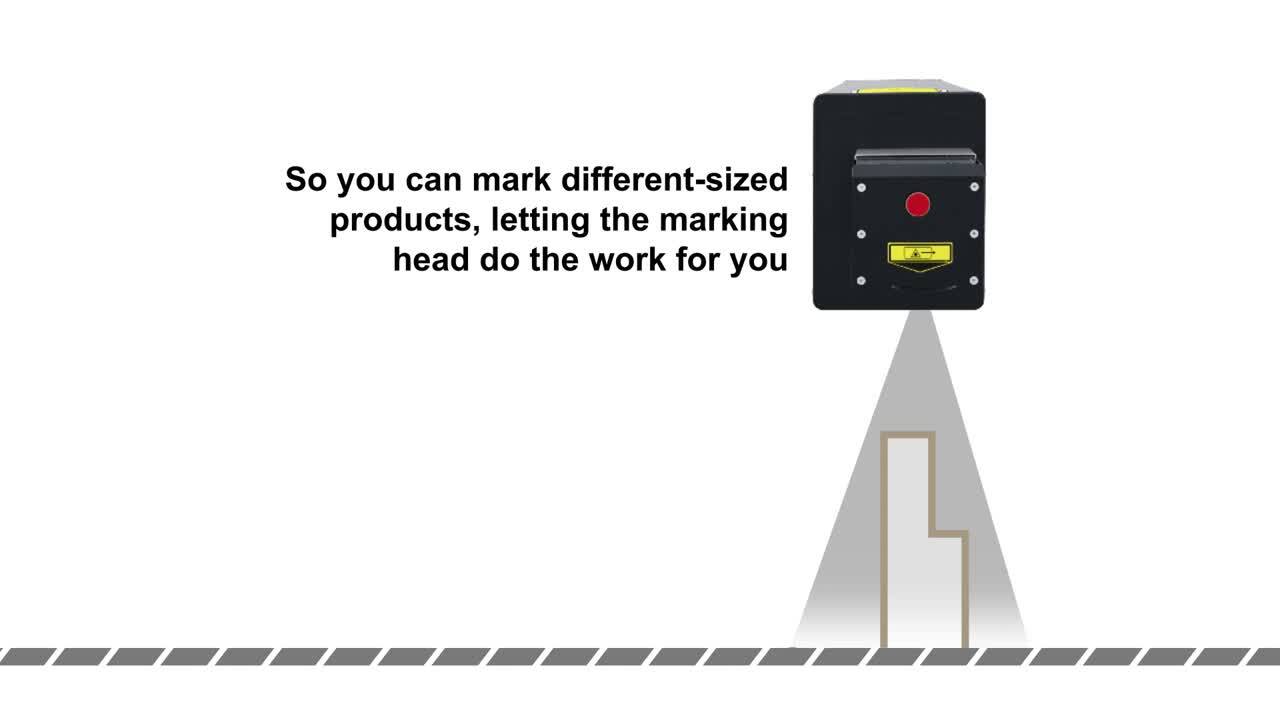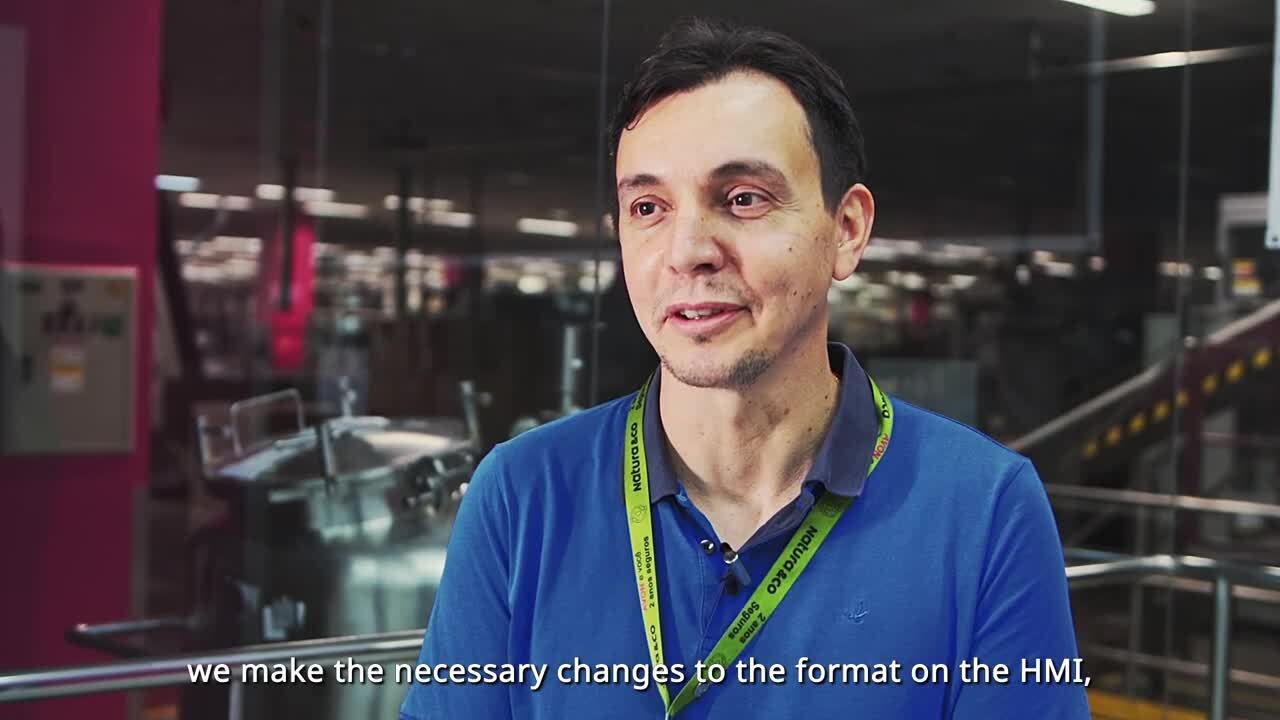 Related Products
Videojet 3140 CO2 Laser

Videojet 3350 CO2 Laser

Videojet 3640 CO2 Laser

Description
Offers all of the performance features found in higher wattage Videojet lasers, but with a power source better matched for moderate line speed applications.
With virtually no font, code or graphic restrictions and line speeds up to 900 m/min., the 3350 is an ideal solution for marking complex codes at high speeds in food, beverage, cosmetics, pharmaceutical and extrusion industries.
With print speeds of up to 2,100 characters per second and 150,000 products per hour, the 3640 is an ideal solution to help address highest speed and volume applications in the pharmaceutical, tobacco and beverage industries.
Shared specs
– Commonly used for marking non-metallic materials such as glass, paper, plastics, rubber, and wood
– Air cooled
– IP54 laser head, IP65 supply unit
Max line speed
900 m/min (2,940 ft/min)
Max power
10-watt
30-watt
60-watt
Wavelength options
10.6 μm, 9.3 μm
10.6 μm, 10.2 μm, 9.3 μm
Max mark window
485 x 351 mm (19.09 x 13.81 in)
601 x 440 mm (23.66 x 17.32 in)
Certifications/approvals
CE, TÜV/NRTL, FCC
Compliance (no certification required): ROHS, CDRH/FDA
CE, TÜV/NRTL, FCC, KC, BIS Compliance (no certification required): ROHS, CDRH/FDA
CE, TÜV/NRTL, FCC Compliance (no certification required): ROHS, CDRH/FDA
Videojet 3350 CO2 Laser

Videojet 3340 CO2 Laser

Videojet 3640 CO2 Laser

Max Line Speed (m/min)
900
900
900
Max Print Area H x L (mm)
601 x 440
601 x 440
601 x 440
Code Type
Line Location
Product Marking, Case Marking
Product Marking, Case Marking
Product Marking, Case Marking
Applications
Corrugate – Direct Marking
Corrugate – Labeling
Direct Food Contact
Flexible Film, Foils, Labels
Glass
Metal
Plastic – General
Plastic – PET
Rubber
Wood and Lumber
Corrugate – Direct Marking
Corrugate – Labeling
Direct Food Contact
Flexible Film, Foils, Labels
Glass
Metal
Plastic – General
Plastic – PET
Rubber
Wood and Lumber
Corrugate – Direct Marking
Corrugate – Labeling
Direct Food Contact
Flexible Film, Foils, Labels
Glass
Metal
Plastic – General
Plastic – PET
Rubber
Wood and Lumber
Contact Us
Let Us Find the Right Solution for Your Business
A Coding Expert will contact you within 1 business day